Mississippi is located within the region known as Dixie Alley, which is an area in the southeastern United States that, like "Tornado Alley," is particularly prone to strong and violent tornado outbreaks. While Mississippi is not located within Tornado Alley, it is still susceptible to tornadoes, particularly during the spring months when atmospheric conditions are most favorable for tornado formation.
Since 1950, Mississippi has had more than 1,500 tornadoes, making it one of the top states in the country for tornado activity.
The deadliest tornado in Mississippi history occurred on April 23, 1908, when a tornado struck the city of Hattiesburg, killing 143 people and injuring hundreds more.

The largest tornado outbreak in Mississippi history occurred on April 27, 2011, when 62 tornadoes touched down across the state, resulting in 32 deaths and over 1,000 injuries.
In 2019, Mississippi experienced a record-breaking tornado outbreak on Easter Sunday, with 23 tornadoes touching down across the state in a single day.
Tornadoes in Mississippi are most common during the months of March, April, and May, although they can occur at any time of year.
The Enhanced Fujita Scale is used to measure tornado intensity. It was developed by Dr. Ted Fujita, a professor at the University of Chicago who conducted extensive research on tornadoes in Mississippi and other states.
Mississippi has a network of tornado sirens and a statewide emergency management system to help residents prepare for and respond to tornadoes.
The National Weather Service operates four weather forecast offices in Mississippi, which provide up-to-date weather information and tornado warnings to residents.
In recent years, Mississippi has implemented new building codes and construction standards to make homes and buildings more resistant to tornado damage, in an effort to reduce the impact of future tornadoes on the state's residents and infrastructure.
Documented Mississippi tornadoes since 1950

Know when severe weather is about to strike and when it's time for you to take shelter with our StormWarn texting program.
Preparing for Tornadoes in Mississippi
Tornadoes are a common occurrence in Mississippi, with the state experiencing a high frequency of tornadoes every year. These storms can cause significant damage to homes, buildings, and infrastructure, as well as result in injuries and fatalities. Therefore, it is essential for residents of Mississippi to take tornado preparation seriously.
Preparation for tornadoes begins with having a tornado family plan in place. Residents should know where they will seek shelter in the event of a tornado, whether it is in a basement, an interior room on the lowest level of a building, or a designated community storm shelter.
It is also important to have a disaster supply kit that includes items such as water, non-perishable food, a first aid kit, and a flashlight, among other essentials.
In addition to having a plan and supplies, it is important to stay informed about the weather conditions. Residents should monitor local weather forecasts, and be prepared to take action if a tornado warning is issued. This may mean seeking shelter immediately, or evacuating the area if necessary. If you're not sure when to take shelter, there are location-based tornado alerts like, StormWarn, that warns you when your home is in danger and it's time to get in your shelter.
Communities and local authorities should also have emergency plans and procedures in place. This includes tornado sirens, community storm shelters, and emergency response teams. Regular drills and exercises can help ensure that everyone knows what to do in the event of a tornado. To find a list of tornado shelters for your area, contact the county Emergency Management Agency.
By taking proactive steps to prepare for tornadoes, residents can minimize the risk of damage, injury, and loss of life. Additionally, preparation can help communities recover more quickly after a tornado, as it can reduce the impact on infrastructure and essential services. Ultimately, tornado preparation is an essential part of ensuring the safety and well-being of Mississippi's residents.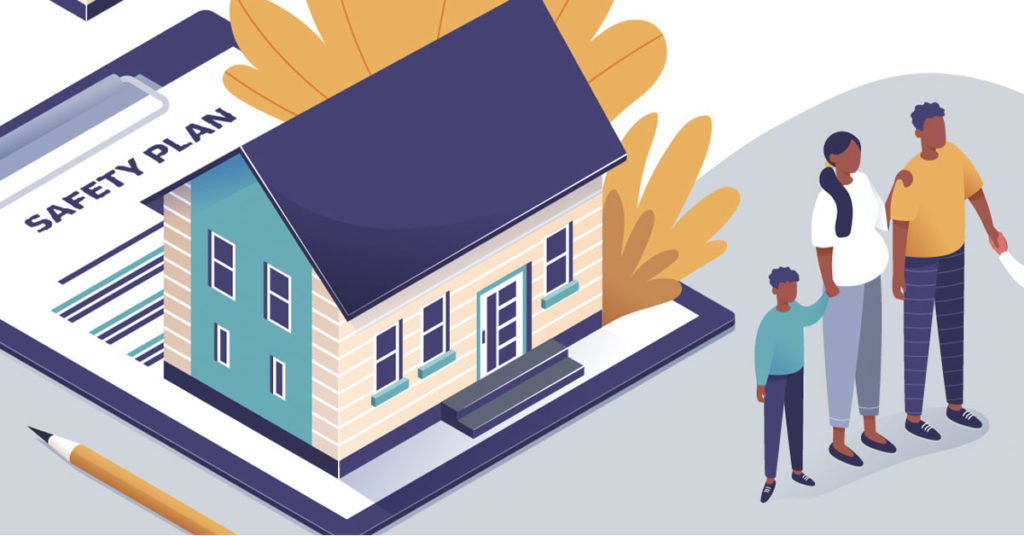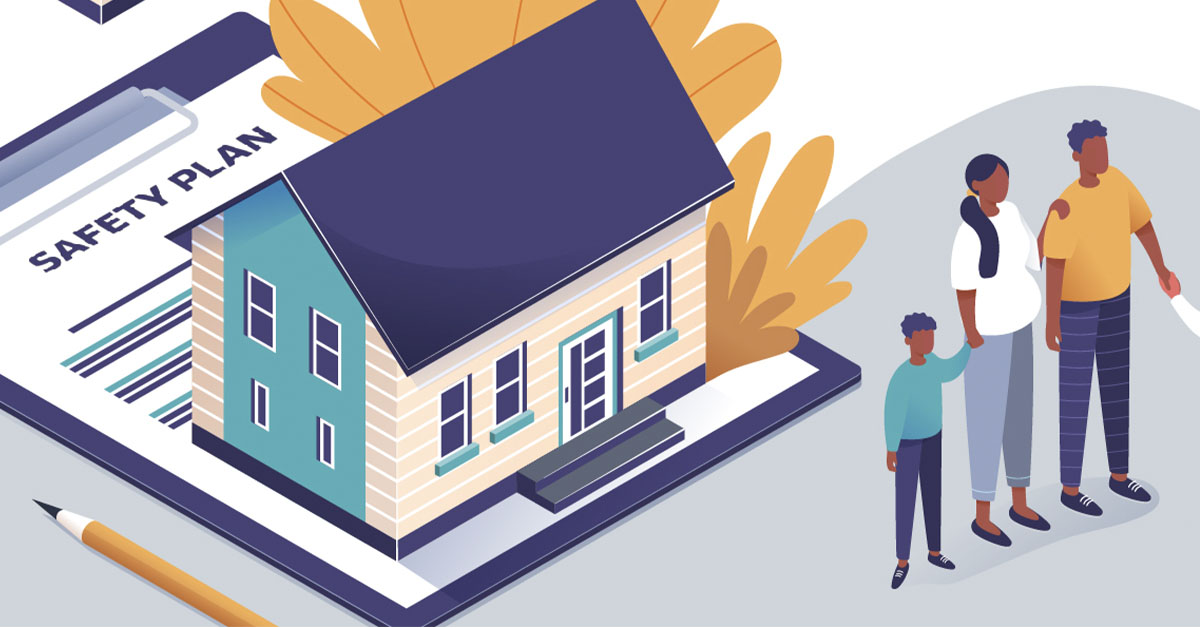 Tornado Shelters Near Me in Mississippi
There are several resources available for finding public tornado shelters in Mississippi. Unfortunately, not every county or municipality will have publicly accessible storm shelters. Occasionally, larger businesses will have storm shelters that they open to the public during severe weather.
One option is to contact your local emergency management agency, which may have information on community storm shelters and other designated safe places in your area. You can find contact information for your local emergency management agency on the Mississippi Emergency Management Agency website.
Another resource is the American Red Cross, which operates several tornado shelters throughout Mississippi. You can search for Red Cross shelters by using the "Find Open Shelters" feature on their website or by calling their toll-free number at 1-800-RED-CROSS.
Additionally, many public buildings such as schools, libraries, and government buildings may serve as tornado shelters during severe weather events. It is a good idea to contact your local government offices or check their websites to see if they have information on public tornado shelters in your area.
It is important to note that tornado shelters may not be available or accessible in all areas, and that it is important to have a plan in place for seeking shelter during a tornado. This may include identifying safe areas within your home or workplace, or making arrangements to stay with friends or family in a safer location. Many people in Mississippi have chosen to install residential tornado shelters to provide the best protection. This allows them to accommodate all the needs of family members, including pets. The best shelters may be either above ground or underground, as long as they are a design approved by the National Storm Shelter Association.
Mississippi Tornado Shelter FAQs
Q: How can I identify safe areas in my home to seek shelter during a tornado?
A: One safe place in a home during a tornado is an interior room on the lowest level of the building, away from windows and exterior walls. But the safest place to be is in a tornado shelter rated for tornadoes up to EF5. Installing a residential storm shelter is another step that many homeowners make to keep their families the safest.
Q: What types of buildings can serve as tornado shelters in Mississippi?
A: Tornado shelters in Mississippi can include reinforced safe rooms, community storm shelters, and above-ground residential shelters.
Q: Are there any free or low-cost options for tornado shelters in Mississippi?
A: There are various options for free or low-cost tornado shelters in Mississippi, such as FEMA grants for building safe rooms in homes, or community shelters provided by local governments or organizations.
Q: How can I prepare my family for seeking shelter during a tornado in Mississippi?
A: Families in Mississippi can prepare for tornadoes by identifying safe areas in their homes, creating a family emergency plan, and having a disaster supply kit with essential items such as food, water, and first aid supplies.
Q: How do I know if a community storm shelter is safe and accessible for my needs?
A: You can contact your local emergency management agency or government officials to inquire about the safety and accessibility of community storm shelters in your area.
Q: What should I pack in my disaster supply kit if I plan to seek shelter in a tornado shelter in Mississippi?
A: A disaster supply kit for a tornado shelter in Mississippi should include essential items such as non-perishable food, water, first aid supplies, flashlights, batteries, and a battery-powered radio.
Q: Are tornado shelters in Mississippi equipped with emergency supplies such as food, water, and medical equipment?
A: It depends on the specific tornado shelter. Some community shelters may have supplies available, but individuals and families should still plan to bring their own disaster supply kit with essential items.
Q: How can I stay informed about tornado shelter locations and availability in Mississippi during severe weather events?
A: You can stay informed about tornado shelter locations and availability in Mississippi by checking with your local emergency management agency or by tuning into local news and weather reports.