The TwisterPod and TwisterPod Max above ground tornado shelters are some of our most popular residential models.
Engineered to withstand EF5 tornado winds (250+ mph).
Made from 100% steel – you will never have to worry about cracking, crumbling, or leaking.
Large vent supplies ample airflow without impacting the structural integrity of the shelter.
Powder-coated, baked-on finish for rust and corrosion resistance.
| | DIMENSIONS | WEIGHT | OCCUPANCY | |
| --- | --- | --- | --- | --- |
| TwisterPod | 51"W x 72"H | 980 | 4 | $3,995 |
| TwisterPod Max | 63.5"W x72"H | 1300 | 6 | $5,100 |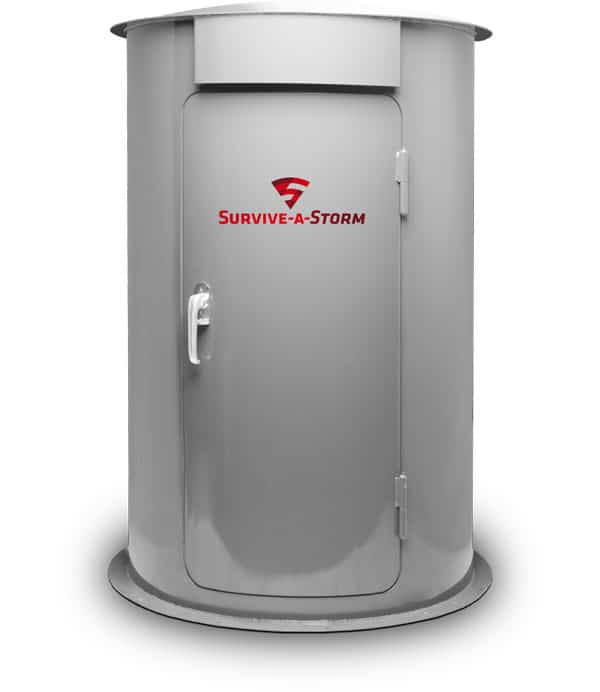 Delivery
Price includes delivery to our current service areas:
AL, AR, FL, GA, KS, LA, MO, MS, NC, OK, SC, TN, TX.
Delivery outside our service area is a flat rate $250.
Approximately 6 weeks or less for delivery for TwisterPod, 10 weeks or less for TwisterPod Max.
Installation
Installation not included.
Professional installation by an National Storm Shelter Association (NSSA) accredited installer is recommended and required to certify the shelter with an NSSA Type 4 Seal. Contact us at 888-360-1492 to provide you with an installer for our service-area locations.
Cylindrical Steel
Cylindrical construction provides maximum protection and deflection of flying debris and violent storms.
Built with strong, 3/16″ heavy-duty steel rolled into a structural "pipe" design for durability and strength.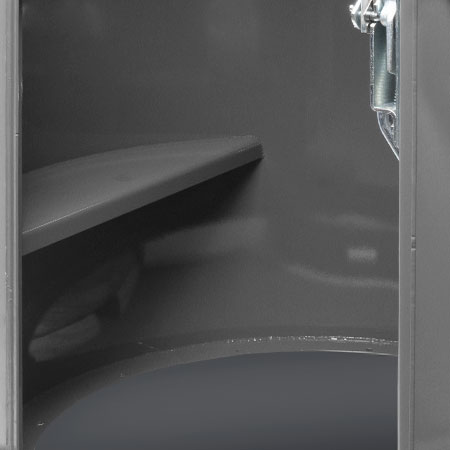 Welded Benches
Seats on both sides provide comfort throughout the storm.
Welded Hinges
Double-welded for superior strength.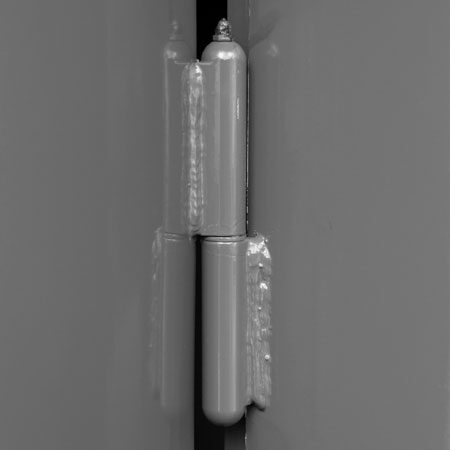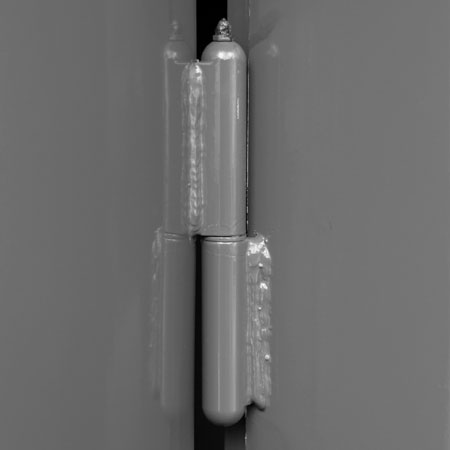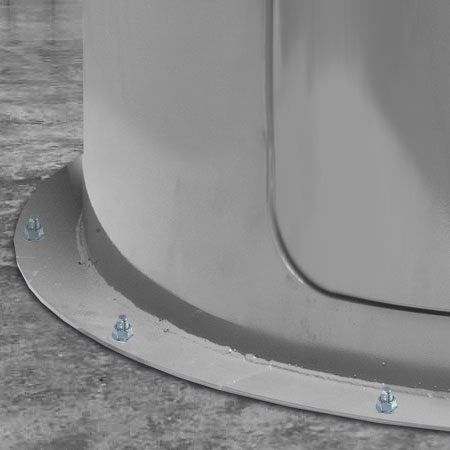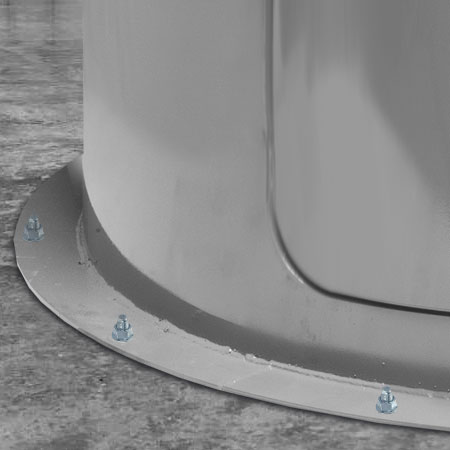 Anchor Bolts
12 bolts at 4600 lbs of pressure per bolt, for 55,200 lbs of pressure.
Conduit Connection
For electrical, coax, cat-5.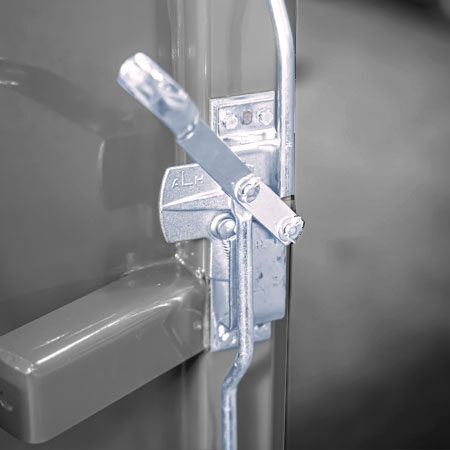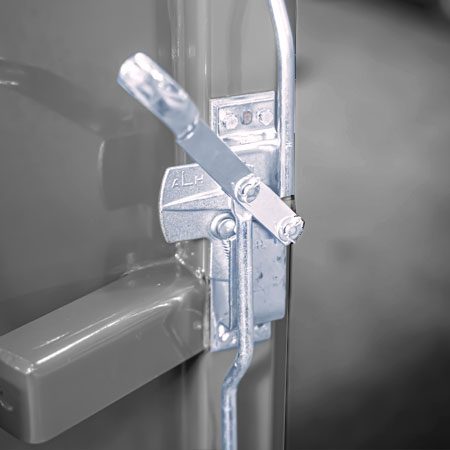 Triple-Locking Single-Lever Door Latch
Commercial grade handle with padlock protection.