Above Ground
Commercial Storm Shelters
Survive-A-Storm Shelters is the world's leading provider of above-ground commercial storm shelters.
Whether you have a few people or a few hundred people to protect, rest assured, we can build it. Not only will it meet your needs and exceed your expectations, but all of our community and commerical storm shelters meet/exceed FEMA requirements and are built according to ICC-500 Building Codes.
Our Quonset-style above-ground community and commercial tornado shelters are available in 10-foot-wide, 12-foot-wide and in the same widths as side-by-sides. Rated to withstand an EF5 tornado, these portable storm shelters are prefabricated from quarter-inch cold rolled steel at our factory in Thomasville, Georgia and shipped to the installation site and set by crane onto a massive steel-reinforced concrete foundation.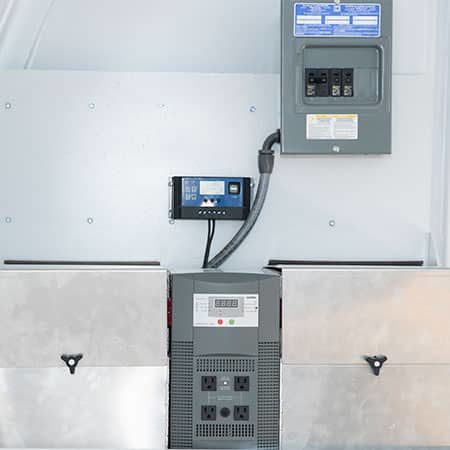 Solar Battery Kit & Panel Box
50 AMP panel box and battery backup for lighting & ventilation.
Triple-Locking Single-Lever Door Latch
Commercial grade handle with padlock protection.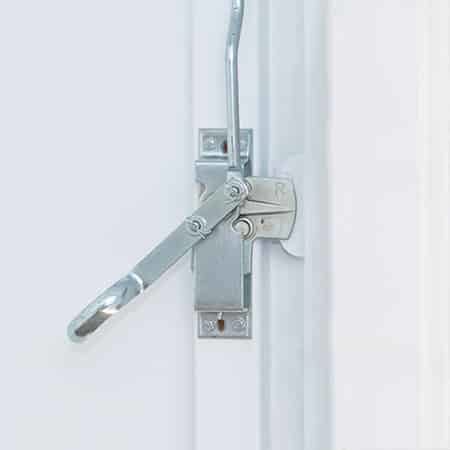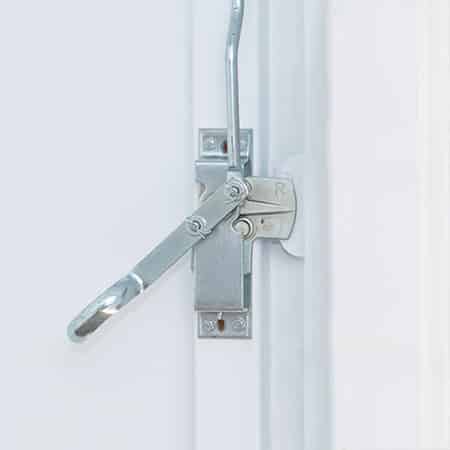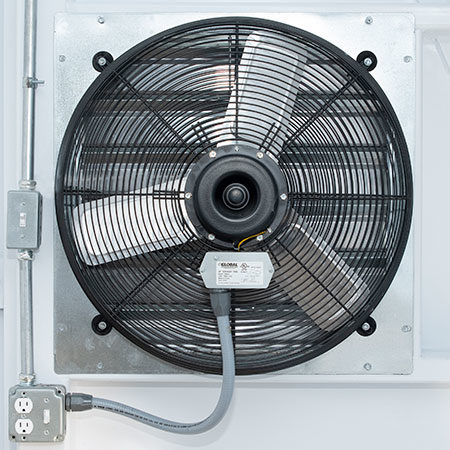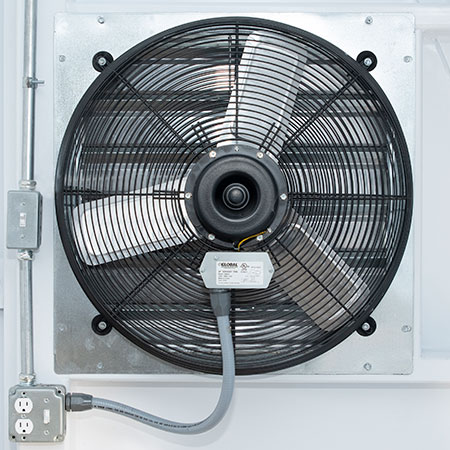 Forced Ventilation Fan
Electrical-powered fan to provide crossflow ventilation to occupants.
Vent Shroud
Protective shroud to allow crossflow ventilation to occupants.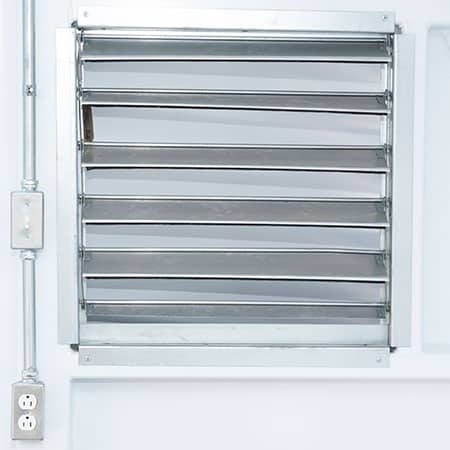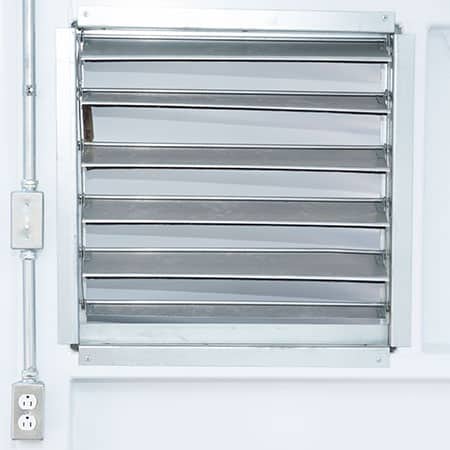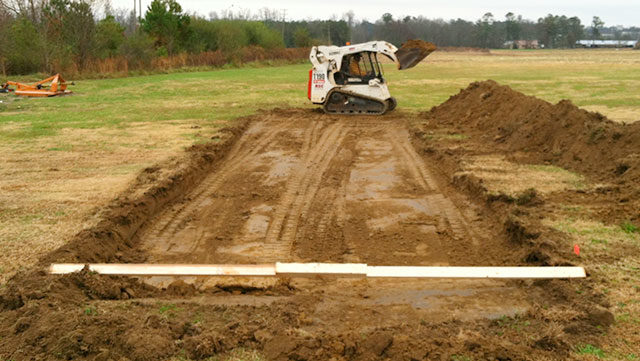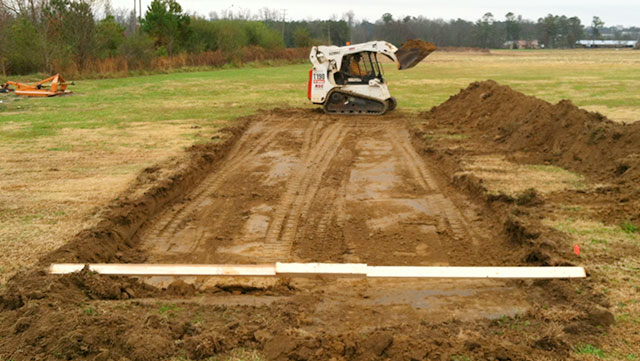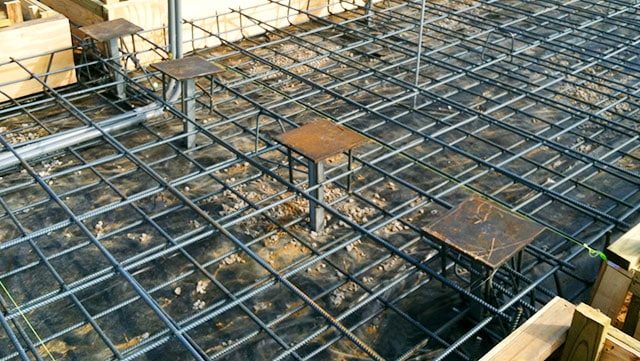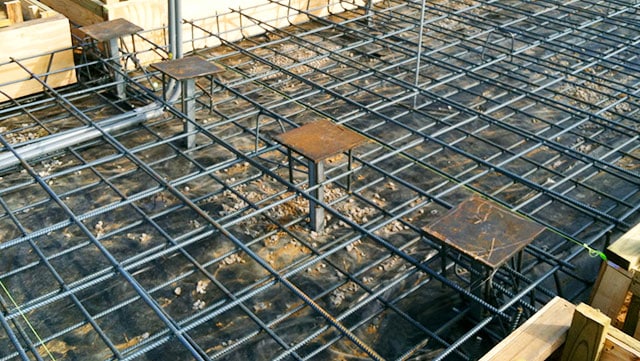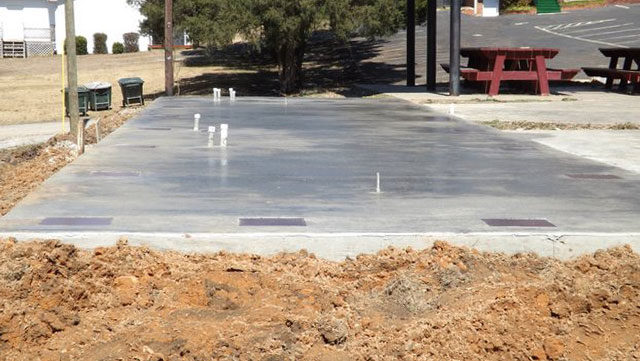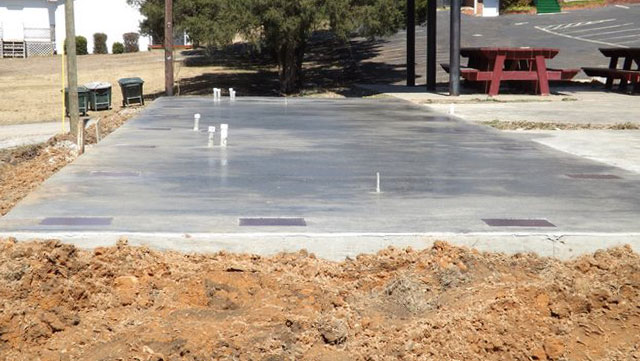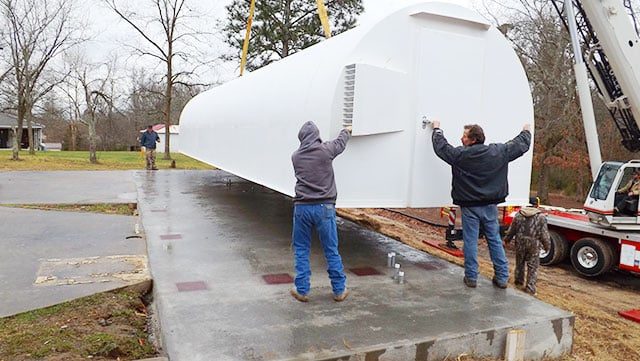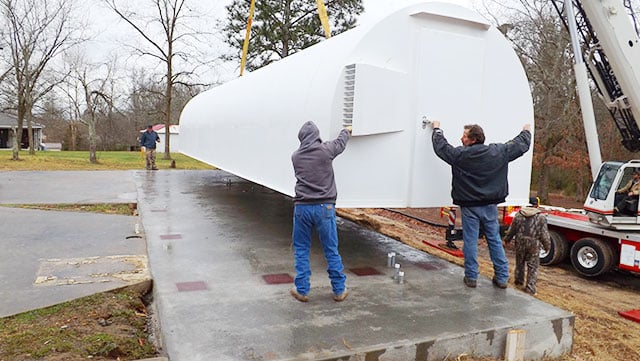 For side-by-sides we build connectors to make shelters feel even more unified as their occupants ride out the storm. Not only does having a walkway between the two shelters make finding your loved ones easier, but it can also keep more occupants in a closer setting.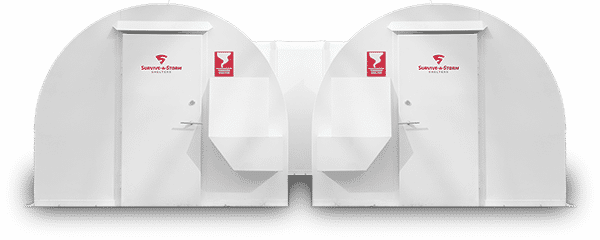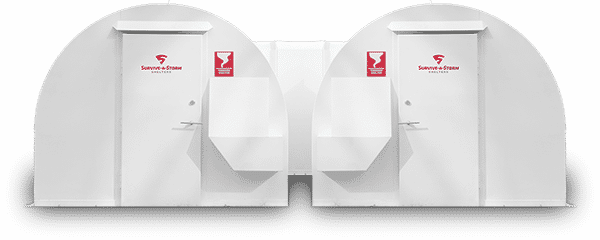 So what is the cost of our commercial storm shelter?
The average price in a commercial storm shelter is around $1,500 per occupant.
Speak with one of our live chat agents or contact us for an exact quote including shipping and installation.
When Fortune 500 and 100 companies need to protect their employees from tornadoes and other violent windstorms, they call Survive-A-Storm Shelters.
We count among our clients: Walmart, Kia, Toyota, Mercedes, the U.S. Army, the U.S. Air Force, the U.S. Navy, Proctor & Gamble, 3M, Siemens, Cree, Schlumberger, and US Steel – just to name a few. School districts, local governments and churches across America also rely on our shelters to protect students, community members, and congregations from 250 MPH EF5 tornado winds.


Survive-A-Storm Shelters pioneered the design and construction of underground community storm shelters. When Kia Motors needed several community storm shelters to protect the workers at one of their automotive plants, they called Survive-A-Storm Shelters.
Never before had any company attempted such an ambitious project, but Kia was impressed by our track record of success in completing difficult and highly complex projects. The end result? Survive-A-Storm Shelters installed what was, at the time, the largest capacity of underground community storm shelters on a single piece of property anywhere in the world.
Get In Touch
We can answer any and all questions you may have. Get the conversation started with this email form, chat or call 888-360-1492.