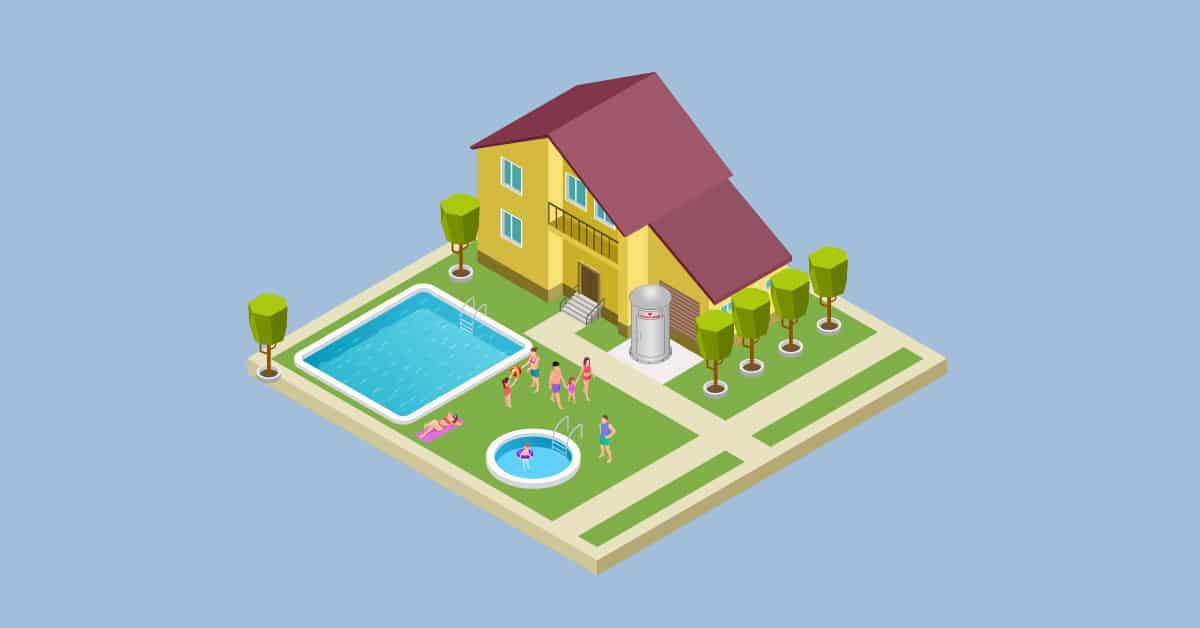 The statement in the headline of this post is correct, despite the belief of many that the best place to be in a tornado is underground. In fact, it has been known for some time that above-ground storm shelters are a safe and cost-effective storm shelter solution for homeowners to survive an EF5 tornado.
According to a research paper that references both the Federal Emergency Management Agency (FEMA) and the Wind Engineering Research Center (WERC), titled, "Evaluation of Above Ground Storm Shelters,"
"Above-ground storm shelters have the best possible combination of cost-effectiveness and protective mitigation features that exists today, and utilizing this type of shelter will result in fewer fatalities, fewer injuries and less damage in the event of a high energy wind event such as a tornado or hurricane."
The research paper was written by Greg Lee of the Lubbock, Texas Fire Department in August of 2000 and is available on the Homeland Security Digital Library website. It goes without saying that for this to be true that shelters must be constructed according to WERC and FEMA requirements.
There is also evidence from 2013, when the Moore, Oklahoma Tornado occurred. In a May 31, 2013 article in the Daily Oklahoman, an undamaged above-ground shelter, is pictured, still bolted to its slab, while a house around it was destroyed. Many such shelters performed without failure and delivered critical life safety to their occupants during that storm.
Larry Tanner, an engineer with the Wind Research Institute at Texas Tech University has research that corroborates and he's cited in the mentioned article. Tanner has investigated tornado shelter performance in all major tornado outbreaks during the past 17 years. His investigations document a consistent record of excellent performance by properly constructed and installed above-ground storm shelters. The article reported that Tanner and a team of researchers from the institute who toured Moore after the 2013 tornado found that all 16 above-ground storm shelters or safe rooms that lay in or near the damage path of the storm survived and "performed great."
The NSSA asserts that the best way to ensure shelters have been designed by a qualified engineer to meet FEMA guidelines and are tested by a qualified lab, such as the Wind Research Institute at Texas Tech University, is to select an NSSA Producer Member as a storm shelter provider. Producer Members are required to meet rigorous tornado shelter quality assurance and ethical standards to qualify for membership and continue in good standing as members of the Association.
Survive-A-Storm Shelters is a Producer Member of the NSSA
As a Producer Member, Survive-A-Storm Shelters offers near-absolute protection with a full line of above-ground storm shelters, as well as below-ground shelters. Survive-A-Storm Shelters are FEMA-compliant and able to withstand winds and debris from any EF5 tornado.
With affordable pricing, nearly anyone can afford one. There's also financing through Enhancify and Affinity, making storm shelter loans very accessible to our customers.
You can buy a storm shelter locally, through select Home Depot Stores, or the Extreme brand at Lowe's. Amazon and e-Bay are also great online options for purchasing Survive-A-Storm Shelters.
The leading manufacturer and distributor of prefabricated steel above ground and below ground tornado shelters, and community safe rooms.