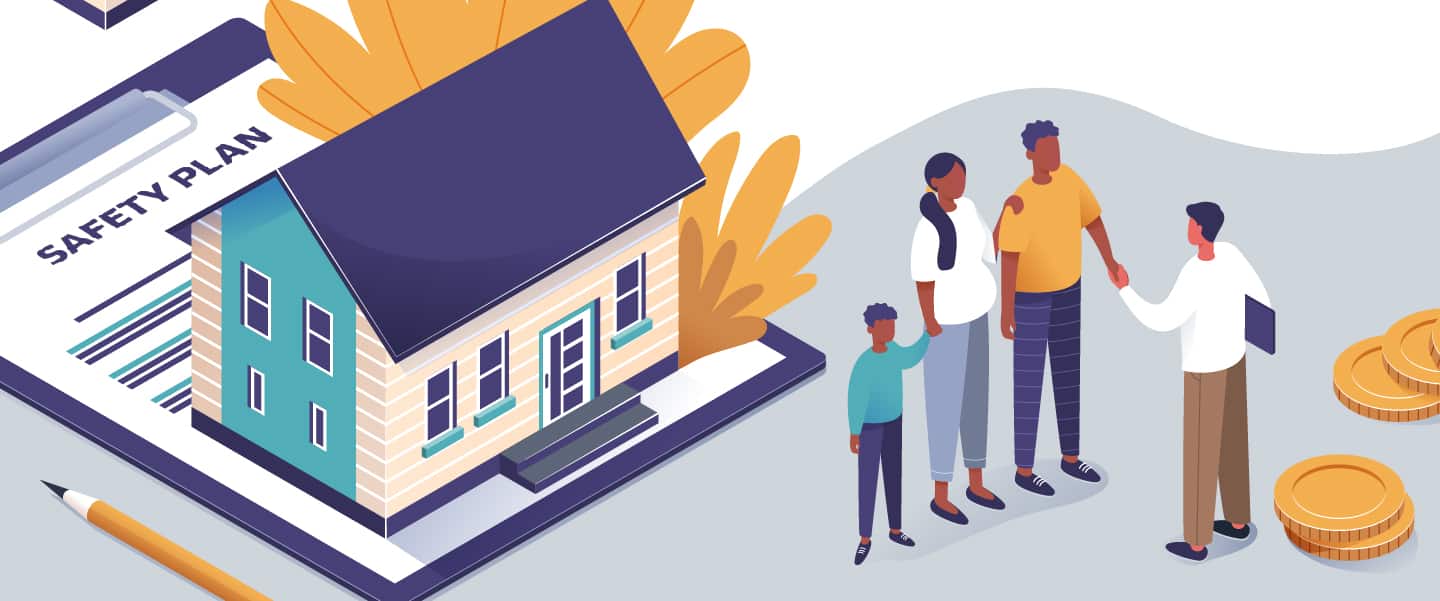 Weather patterns are changing and the last few years have been some of the most active and deadliest for tornadoes. So, what can you do to prepare if you are worried that you and your family might be in the path of upcoming severe weather, like hurricanes, tropical storms, or tornadoes?
For starters, begin with a plan.
Create an evacuation plan so that your whole family knows what to do in the event of the kinds of weather events that are most likely to happen in your area.
When the weather gets stormy, be sure to check the local weather channel in your area. That could mean following the path of a hurricane or tropical storm, or looking for tornado watches and warnings. If it's the latter, be sure to know the difference. Teach your kids the difference, too, especially if they're at an age where they may be home alone.
Be aware of your child's emergency evacuation plans at school, and repeat your tornado action plan several times throughout the year, including the 'what-if' scenarios, so your family will be confident and ready when tornado weather rushes in.
Practicing tornado drills can be a good way to prepare your children so that when a tornado is imminent, they won't panic, but instead, will follow the safety plan.

Your plans should include a place to seek shelter when a tornado approaches.
For some, that might mean heading to the basement of your home. Or, if you're in a coastal area, or an area where most homes aren't equipped with basements, or, if your home simply doesn't have one, that could mean a designated severe storm shelter. (More on that below.)
If you don't have a basement or storm shelter, or can't get to one, the best place to be is the most interior room of the home - that might be a small bathroom, a closet, or a hallway. It's important to make this determination ahead of time to save you the worry of having to figure this out in a moment of panic. The idea is to find a place to go with no windows to reduce the chance of injuries. You can use bicycle helmets to protect against head injuries, or if there's space, you can drag a mattress from the top of a bed to use as a cover while hiding in a hallway.
Whether you are in a storm shelter, your basement, or an interior area of your home, it is best to have an emergency kit nearby. It should include:
A weather radio

Bottled water

First aid kit

Prescription medications

Baby supplies, like formula, diapers, wipes, etc.

Snacks and ready-to-eat food items

Changes of clothing and a few days' worth of essentials, for after the storm

A pair of shoes for every member of the family

An emergency call list that includes neighbors, relatives, friends, and even emergency services. Be sure to thoroughly explain to children or elderly relatives who they can call for help.

Charging cords for mobile phones. (Bring your phone with you when you seek shelter.)
Be sure not to come out of the shelter until you're sure it's safe!
No matter how simple or elaborate your family's Severe Storm Safety Plan is, the most important thing is to have one. Kind of like insurance, you hope to never be forced to use it, but it is great peace of mind knowing it will be there when you need it.
If you don't have a basement or a storm shelter, it's a good idea to start thinking of getting one. While an interior room of your home will work as a last resort, having the peace of mind that a dedicated tornado shelter can provide is priceless. Survive-A-Storm is the nation's leading provider of severe weather shelters. They're available in several Home Depot locations or you buy direct from us.
Contact one of our storm specialists today to talk about your options!
The leading manufacturer and distributor of prefabricated steel above ground and below ground tornado shelters, and community safe rooms.