Kansas Tornado and Storm Shelters
Being aware of tornado shelters is crucial to protect your family in Tornado Alley. This region, spanning from Texas to South Dakota, includes Kansas and is infamous for its high frequency of tornadoes. To help you stay safe, here is some important information on finding tornado shelters in Kansas and some additional facts about tornadoes in the Kansas.
The deadliest tornado in Kansas history occurred on May 25, 1955, when an EF5 tornado struck Udall, Kansas, killing 80 people and injuring 273.

The deadliest tornado outbreak in Kansas occurred on May 20, 1957, when 10 tornadoes struck the state, killing 44 people and injuring over 500.

In 1991, the town of Andover, Kansas, was hit by an F5 tornado that caused over $500 million in damage and destroyed over 300 homes.

The most recent EF5 tornado in Kansas occurred on May 4, 2007, when a tornado struck Greensburg, Kansas, killing 11 people and destroying 95% of the town.

The largest tornado outbreak in Kansas occurred on April 14-16, 2012, when 67 tornadoes were reported across the state.

In total, Kansas averages around 60 tornadoes per year, with the peak tornado season occurring from April through June.

The state of Kansas has taken significant steps to improve tornado safety over the years, including the installation of tornado sirens and the implementation of tornado drills in schools and businesses. Additionally, many communities have built tornado shelters to provide safe refuge during tornadoes.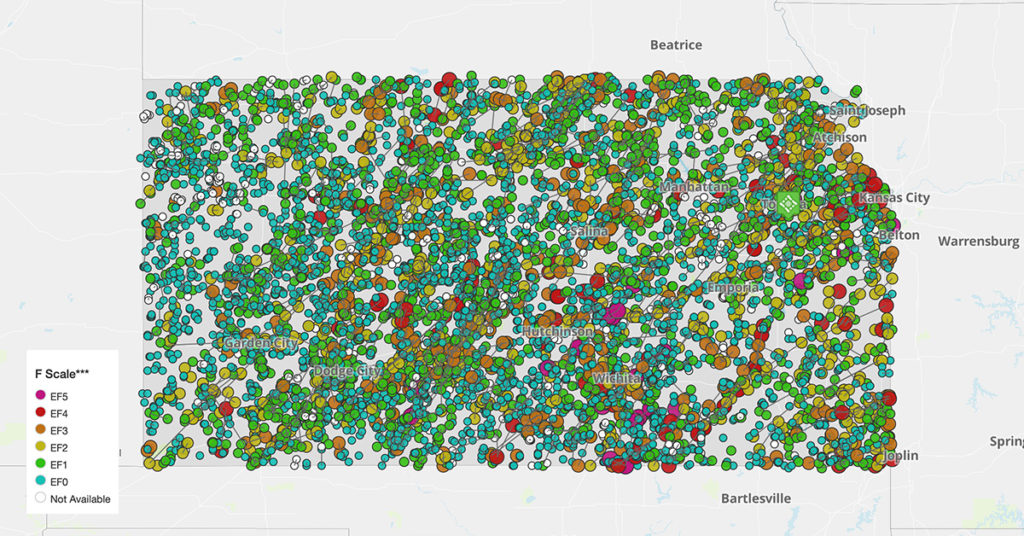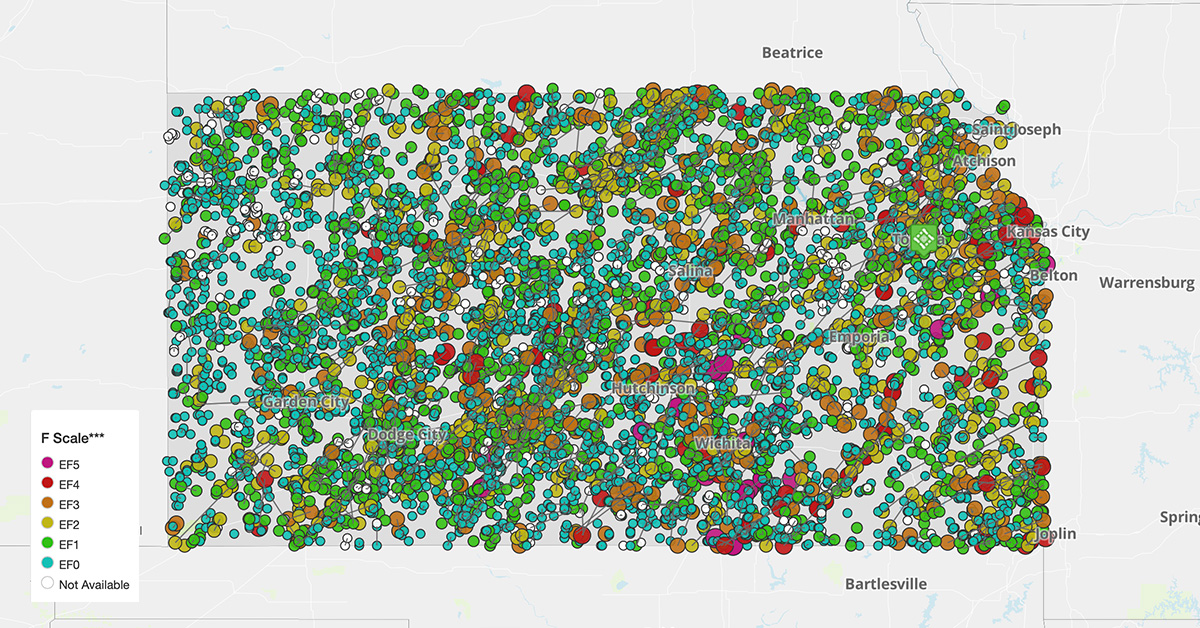 Know when severe weather is about to strike and when it's time for you to take shelter with our StormWarn texting program.
Tornado Shelters in Kansas, A Preparation Guide
One of the most effective ways to prepare for a tornado is by having a plan in place for what to do in the event of a tornado. This plan should include identifying a safe location to take shelter, such as a basement or an interior room on the lowest level of a building, and ensuring that everyone in the household knows where to go. However, if you don't have a safe location, a residential storm shelter is the best option for your home and family.
Residential storm shelters are designed and built to withstand the high winds and debris associated with tornadoes. These shelters are constructed using strong, durable materials and meet or exceed FEMA guidelines for tornado shelters. They provide a safe haven for you and your family during a tornado, protecting you from harm.
Having a residential storm shelter is a proactive step that Kansans can take to protect themselves and their loved ones. These shelters can be installed in your home or in your yard and are available in a variety of sizes and styles to meet your specific needs. They offer peace of mind and can provide a sense of security during tornado season.
In addition to having a plan and emergency kit, installing a residential storm shelter is the best way to prepare for tornadoes in Kansas. By taking proactive steps, Kansans can increase their chances of staying safe during tornado season and protecting their homes and families.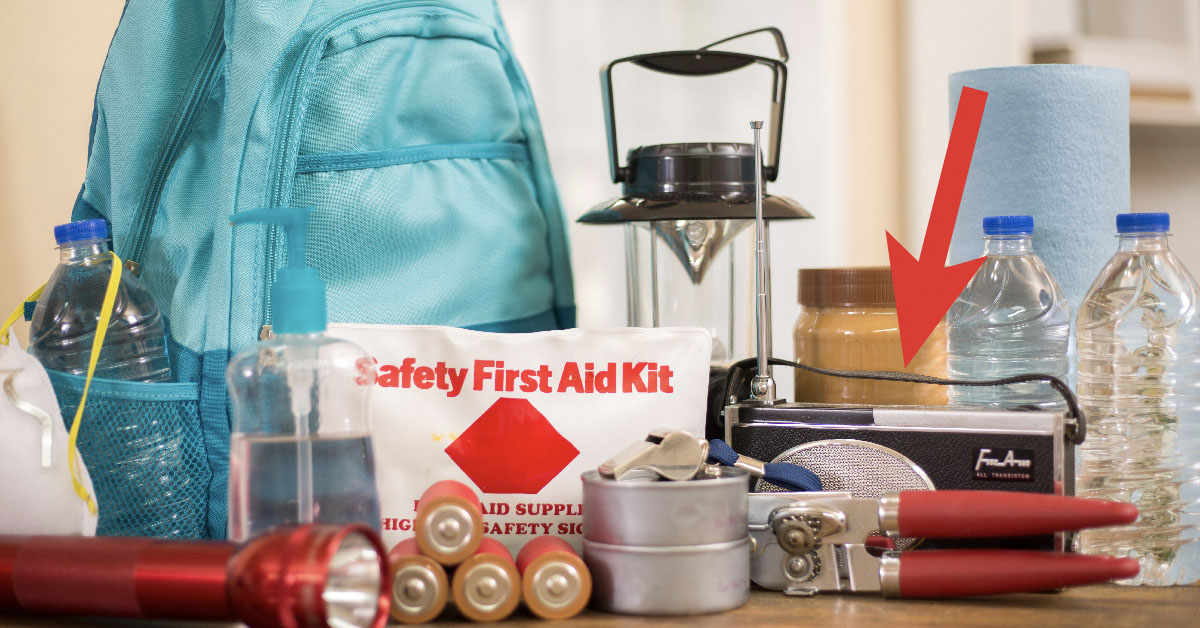 Tornado Shelters Near Me in Kansas
Tornado shelters in Wichita (and surrounding areas):
Kansas Coliseum: 1229 E 85th North

Calvary Baptist Church: 2653 N. Hillside

Wilbur Middle School: 340 N. Tyler Rd
West Heights United Methodist Church: 745 N. Westlink
Park City Senior Center: 6100 N. Hydraulic
Alison Middle School: 221 S. Seneca
Metro Meridian School: 301 S. Meridian
West High School: 820 S. Osage
Northwest High School: 1220 N. Tyler
Chisholm Trail Elementary School: 6015 Independence
Asbury United Methodist Church: 2801 W. 15th
Riverlawn Christian Church: 4243 N. Meridian
South High School: 701 W. 33rd Street
Pathway Church: 2001 N. Maize Road
East High School: 2301 E. Douglas
Pleasant Valley United Methodist Church: 1600 W. 27th North
First United Methodist Church: 330 N. Broadway
Hillside Christian Church: 8330 E. Douglas
Central Christian Church: 2900 North Rock Road
Kansas National Guard: 3617 S. Seneca St.
USD 259 Wichita: 201 North Water
Chapel Hill: 11660 E. 13th St
Andover Church of Christ: 816 N. Andover Road
Andover Central High School: 603 E. Central
Augusta Middle School: 1001 State
Augusta High School: 2020 N. Ohio
Augusta Senior Center: 640 Osage
Derby First Presbyterian Church: 324 N. Baltimore
USD 260 Derby: 325 N. Woodlawn
Derby Rec Center: 801 e. Market
Newton Asbury Park: 200 SW 14th St
Newton Community Activity Center: 415 N. Poplar
Rose Hill High School: 710 S. Rose Hill Road
Rose Hill Multipurpose Bldg: 205 E. School St.
Goddard High School: 2500 South 199th St. West
Sedgwick Senior Center: 105 W. Fifth St.
Tornado shelters in Kansas City:
Washington High School: 7340 Leavenworth Rd.
Eisenhower Middle School: 2901 North 72nd Street
Eisenhower Community Center: 2901 North 72nd St.
Arentine Middle School: 2123 Ruby Ave
Douglas Elementary School: 1310 N 9th Street
Sumner Academy: 1610 North 8th St.
Northeast Community Center: 950 Quindaro Blvd
Lindberg Elementary School: 641 N. 57th St.
T.A. Edison Elementary School: 1000 Locust Ave
Bethany Community Center: 1120 Central Ave
West Middle School: 2600 N. 44th St.
Armourdale Rec Center: 730 Osage
Tonganoxie United Methodist Church: 328 E. 4th St
Arrowhead Middle School: 1715 N. 82nd St
Central Middle School: 925 Ivandale
White Church Christian Church: 2200 N. 85th St.
National Guard: 100 S. 20th Street
Tornado shelters in Topeka:
Topeka High School: 800 SW 10th
Jardine Middle School: 2600 SW 33rd
Logan Elementary School: 1124 NW Lyman Rd.
Central Park Community Center: 1534 Southwest Clay
Seaman High School: 4850 NW Rochester Rd.
Robinson Middle School: 1125 SW 14th
Expo Center: 1 Expocentre Dr.
Seaman Middle School: 5620 NW Topeka Ave
Landon Middle School: 731 Fairlawn Rd.
National Guard: 7116 Forbes Ave.
United Methodist Church: 7433 SW 289th
There are additional ways to find public tornado shelters in Kansas:
Check with your local emergency management agency or county government office. They should have information on where the closest public tornado shelters are located in your area.

Visit the Kansas Division of Emergency Management website at

https://www.kansastag.gov/KDEM.asp

. They have a "Shelters" tab on their website that provides information on public tornado shelters in Kansas.

The American Red Cross has a "Shelter Finder" tool on their website at

https://www.redcross.org/get-help/disaster-relief-and-recovery-services/find-an-open-shelter.html

. You can enter your zip code or city and state to find the closest public tornado shelter near you.

Local news stations and weather websites often provide information on public tornado shelters during severe weather events.
It's important to note that not all communities have public tornado shelters, so it's important to have a plan in place for where you will go if a tornado warning is issued. Make sure to check with your local emergency management agency for guidance on tornado safety in your area. If you represent a community organization or a company that doesn't have a commercial storm shelter, getting protection from tornados should be a priority!
Kansas Tornado Safety Tips
Kansas is known for its frequent tornadoes, and it's important to know how to stay safe during these severe weather events. Here are some tornado safety tips for Kansas:
Have a plan: Make sure you and your family have a plan in place for where you will go if a tornado warning is issued. Identify a safe location in your home, workplace, or school, such as a basement or interior room on the lowest level.

Stay informed: Keep up-to-date on weather conditions by listening to local news and weather reports, and have a battery-powered radio or NOAA weather radio on hand in case of power outages.

Know the signs: Watch for signs of an approaching tornado, such as dark, greenish skies; large hail; a loud roar, similar to a freight train; or a swirling, funnel-shaped cloud.

Take shelter: If a tornado warning is issued or you see a tornado approaching, take shelter immediately in a sturdy building, basement, or storm shelter. If you're in a vehicle, seek shelter in a sturdy building or lie flat in a low-lying area.

Protect yourself: Cover yourself with blankets, pillows, or a mattress to protect yourself from flying debris. Wear sturdy shoes and a helmet if possible.

Stay put: Stay in your safe location until the tornado has passed and you have received an all-clear from local authorities.

Practice drills: Conduct tornado drills with your family or workplace to ensure everyone knows what to do in case of a tornado.

Remember, tornadoes can happen quickly and with little warning, so it's important to be prepared and take action immediately if a tornado warning is issued.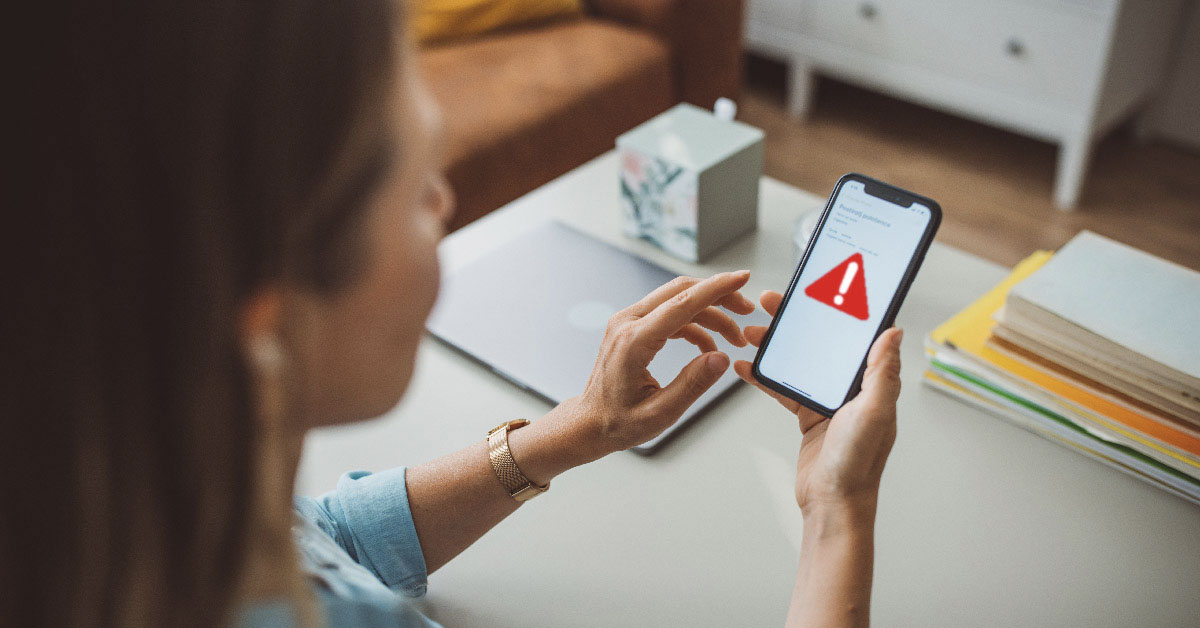 Kansas Tornado Shelter FAQs
Q. How to choose the best tornado shelter for your home in Kansas?
A. Living in Kansas, it is important to have a safe place to shelter during a tornado. A tornado shelter is the best option and choosing the best one is crucial. Here are some tips on how to choose the best tornado shelter for your home in Kansas:
Determine your budget.
Consider the type of shelter: in-ground shelters or above-ground shelters. Indoors? Outdoors?
Check for certifications: Look for a shelter certified by a third-party agency, like the National Storm Shelter Association (NSSA). This ensures it has been built to withstand high winds and debris.
Choose a reputable manufacturer: Make sure to choose a shelter from a reputable manufacturer that has a good track record of building high-quality shelters. One of the best resources for tornado shelters is Survive-A-Storm, a leading provider of storm shelters in Kansas.
Q. How to prepare an emergency kit for your tornado shelter in Kansas?
A. Preparing an emergency kit for your tornado shelter in Kansas is important for ensuring your safety during severe weather events, especially if you will be spending the night in the shelter. While most tornadoes pass quickly, it is always better to be prepared for the worst-case scenario.
First and foremost, include the essentials such as food, water, and medication. Plan to have enough to last at least one night. Consider including supplies that can help you stay safe and comfortable during your stay in the tornado shelter. A flashlight with extra batteries, a radio, and a charger for your phone can also be useful in case of power outages.
While you may not have the space to pack a lot of extra items, packing a small blanket or pillow can make your stay in the tornado shelter more comfortable. Consider packing a deck of cards, busy activities for the kids or a book to help pass the time. If you have pets, don't forget to include supplies for them as well.
Q: How can I reduce the risk of injury during tornado season in Kansas?
A: You can reduce the risk of injury during tornado season by staying informed about weather conditions, having a plan in place in case of a tornado, reinforcing your home, and stocking up on emergency supplies.
What are the evacuation planning procedures for tornado shelters in Kansas during severe weather?
What are the guidelines and certifications for tornado shelters in Kansas to ensure safety during natural disasters?
Q: Do you have a question that's not discussed here?
A: Please engage one of our knowledgeable reps! You can chat with one on the right side of the page!