A Tornado Shelter In Garage: Why It Works Best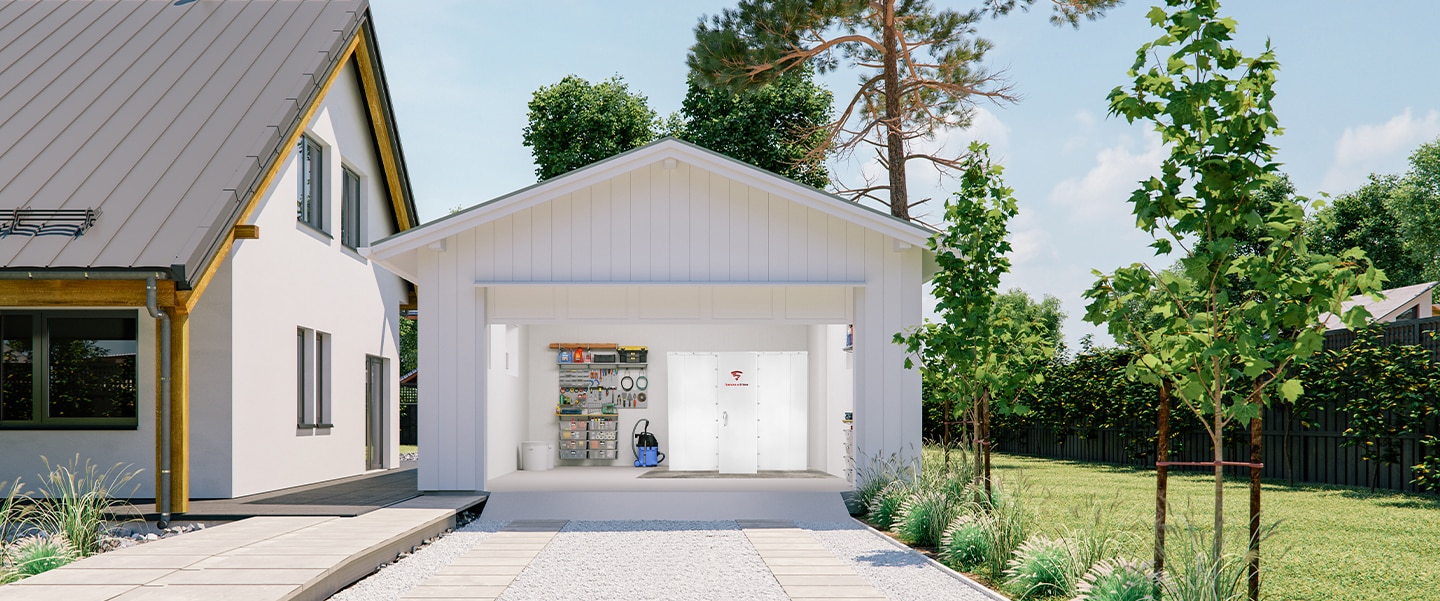 Last Updated: July 28, 2016 We have the opportunity to talk to, meet with, and help thousands of people across the nation. Whether we are installing a community safe room for a school, or military base or some giant corporation, or whether we are installing a family shelter, we love our customers and we really appreciate the relationships that we build with them. We recently were asked what shelter we preferred when it came to our residential units, and after much thought and consideration, we believe that an above ground tornado shelter in garage works best for most families.We hear many questions and concerns when it comes to storm shelters through our social media as well as out in the field or in the sales offices. Questions like, how can anyone breathe in there? (our shelters have vents for air flow), what if the door gets stuck? (it locks from the inside), what if debris is blocking the door (we have the geolocator service to make sure you're okay after a storm). These are just a few of the questions we are happy to answer and to ease the minds of many who are considering Survive-a-Storm as their shelter provider.One of the things to consider in a storm shelter company is finding one that has stood through controlled testing as well as the test of a real live tornado. Nothing is scarier than placing faith in a product that doesn't have the right qualifications, certifications, and real live customer testimonials.
The three tornado shelter in garage models shown here are the Twister Pod to the left, the Extreme model in the center, and the Panelized unit to the right.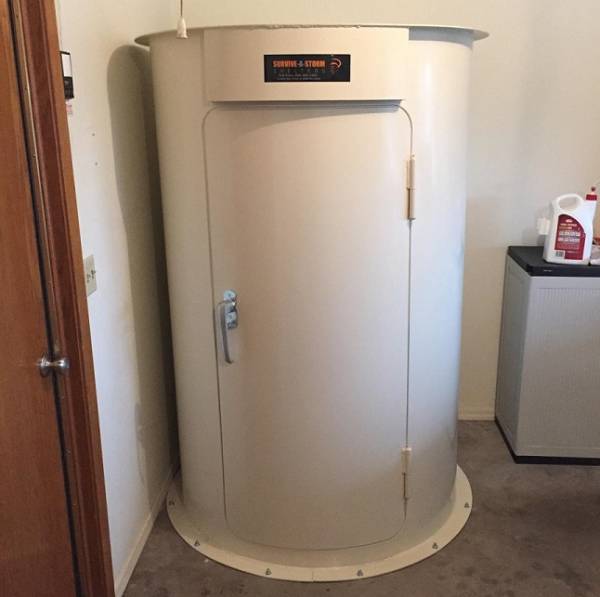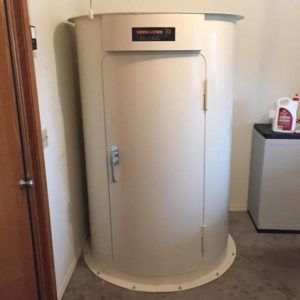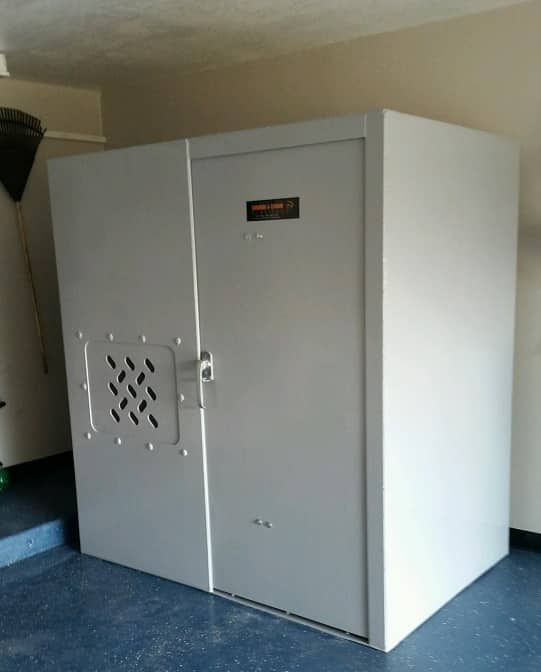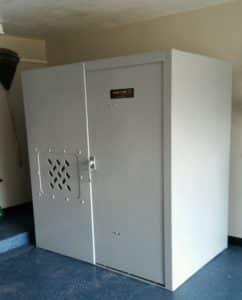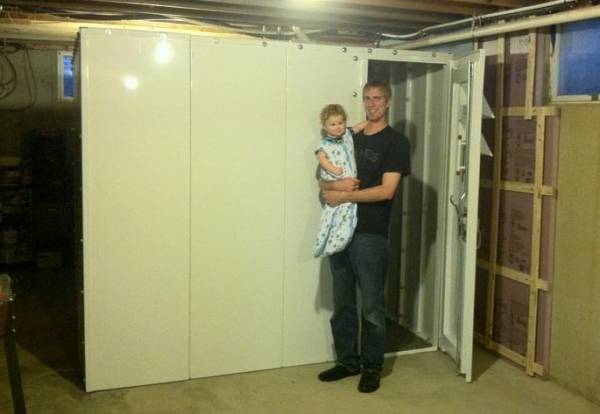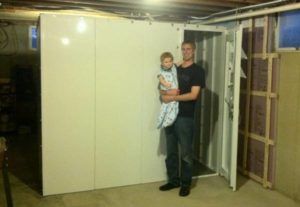 So what works best and why? We say an above ground tornado shelter in garage! Here's why...
We know that for some people, going out into a storm to get to a shelter is really scary and not always the smartest move. If you can walk out of your house and into your garage where your Twister Pod or Extreme storm shelter is waiting, we call that peace of mind. Also, going up or down stairs for some people can be tricky, difficult, or impossible, depending on the person-whether it is because of age, disability, or some other issue. So trying to get below ground in a hurry because of a tornado just releases a whole new set of issues for those with difficulties. What we did was find the best possible scenario to make sure anyone who is looking for safety can find it in our above ground tornado shelter in garage models. If you are in a wheelchair, we've got you covered. If you find climbing stairs to be too difficult, no problem. And no one wants to have to go out into weather in order to get protection from a tornado. We have a solution for you. Just step into your garage where your Extreme, or Twister Pod, or Panelized unit is waiting for you and your family.One of the best things about our storm shelters? You can find them across the nation in your local Home Depot in many locations. We also have other garage models if you still prefer to be underground, and still stay in your garage. Just pick up the phone, give us a call at 888-360-1492, and let us help you make the best decision for protecting your family from the next tornado.
The leading manufacturer and distributor of prefabricated steel above ground and below ground tornado shelters, and community safe rooms.