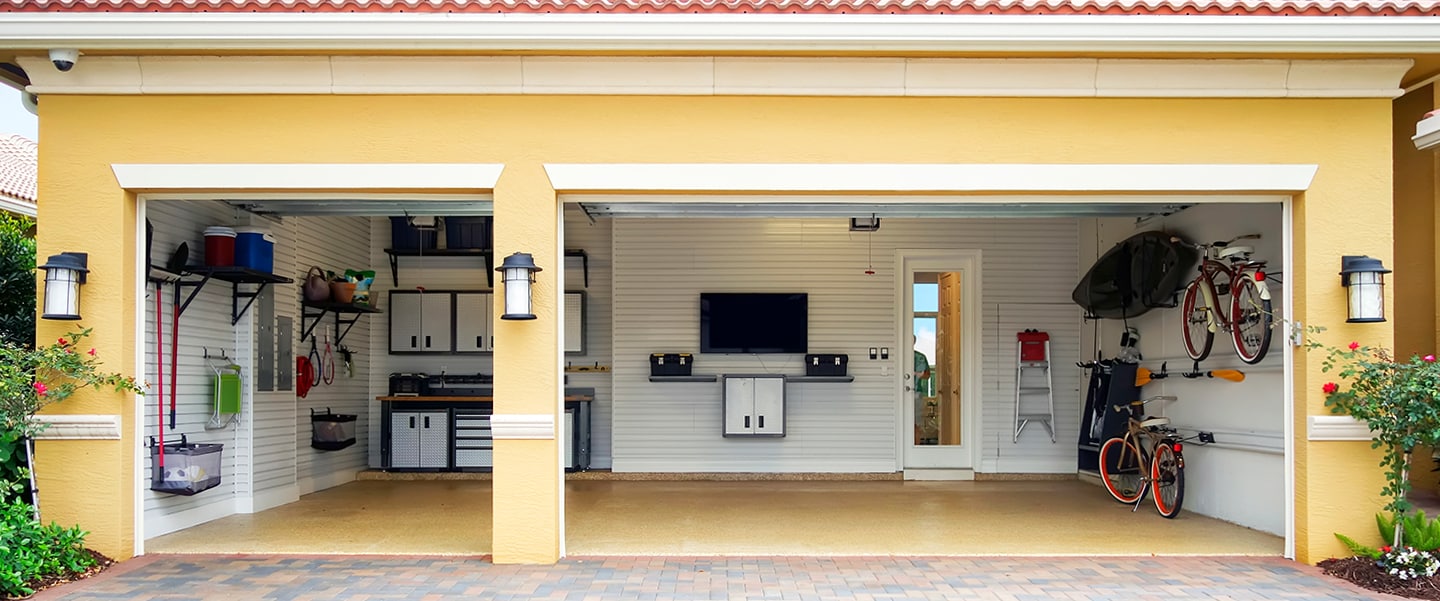 Last Updated: July 28, 2016 Imagine the blaring sounds of a tornado siren interrupting a quiet supper with family. Your parents are visiting from out of state and you can see the panic in their eyes. As you calmly gather your wife and children, and ask your parents to follow you to the garage, your parents seem relieved to see that you've recently installed a Survive-a-Storm garage storm shelter. And as you open the sliding door, escort your parents, wife, and children down the slip-resistant stairs, and sit down on the bench seating, the peace of mind that sweeps over you and your loved ones as the storm rages on above you, means everything.This scenario is one we have heard time and again, and as our customers take a closer look at our under garage storm shelter safe rooms with the over-sized door, carpeting, and removable stairs, they realize that their purchase was the right choice. We only use 10-Gauge steel construction with 1/4 in. lid and reinforcements for superior strength to manufacture our garage floor storm shelter.
Our in garage storm shelter lid is the only one in the industry that extends beyond the shelter to conceal the concrete joint line.
And, our welders are sure to weld inside and outside to ensure a good seal, then the units are powder-coated, and a zinc anode is added to reduce the likelihood of corrosion. We pay close attention to the details of quality to make sure you have less to worry about. And if you live in the state of Oklahoma, we will even install your unit for you! If you live outside of Oklahoma, and you want a garage model, most general contractors can handle the job.If you would like more information about our garage models, above ground safe rooms, or underground storm shelters, please give us a call at 888-360-1492, check us out on the web at survive-a-storm.com, or go into one of many local Home Depot locations across the nation and find our safe rooms there. We also have many financing options and storm shelter loans available.
The leading manufacturer and distributor of prefabricated steel above ground and below ground tornado shelters, and community safe rooms.