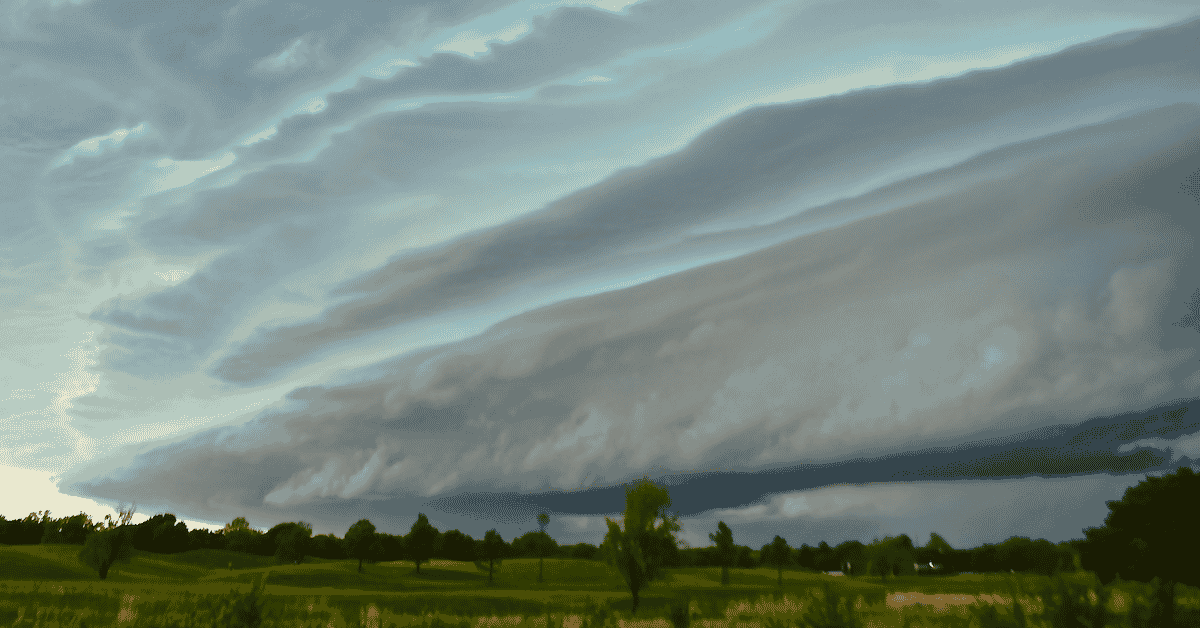 What caused this latest setback in the United States' baby formula shortage? A derecho.
"Abbott Laboratories said it has paused baby-formula production at its plant in Sturgis, MI, after recent thunderstorms flooded part of the facility, causing another setback for the company's efforts to help alleviate a nationwide formula shortage.

"Food and Drug Administration Commissioner Robert Califf on Thursday described the flood as "an unfortunate setback," but told a Senate committee investigating the shortages that the U.S. formula supplies could be adequate in two weeks.

"'I have good numbers to indicate there will be adequate supply,' Dr. Califf said. 'The estimate is perhaps two weeks, but it's too early to give an exact estimate of what the delay will be in the Sturgis plant.'" — The Wall Street Journal, June 16, 2022.
When we think of storm sheltering, we most often think of tornadoes, which is how it should be. However, derechos are another type of storm that requires a quality storm shelter in order to assure your family safely weathers the storm.
Meteorologists define derechos as a (relatively) narrow band of concentrated winds 240 miles or longer. They rank with hurricanes in terms of damage potential since they can cause wind gusts to 120 mph or more and often spawn tornadoes. Below, is the radar image of the derecho moving into Sturgis.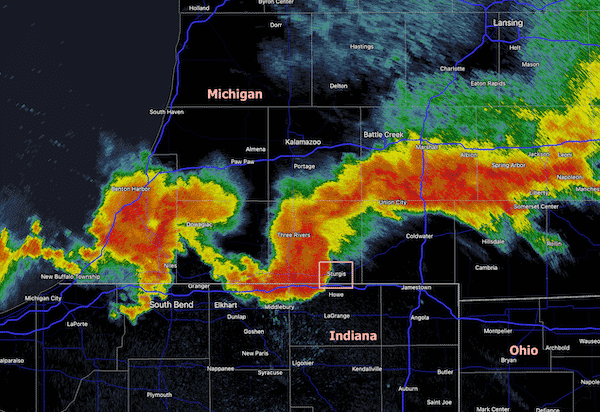 The map below illustrates damage reports from Monday night's derecho. Red spots are tornadoes spawned by the derecho. Black squares are wind gusts of 75 mph or stronger (there were reports of gusts up to 90 mph). Blue spots are wind gusts of 60 mph or stronger.
On August 10, 2020, a severe derecho swept across the Midwest. Below is a map of the winds produced by this storm.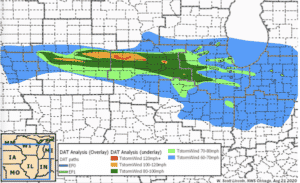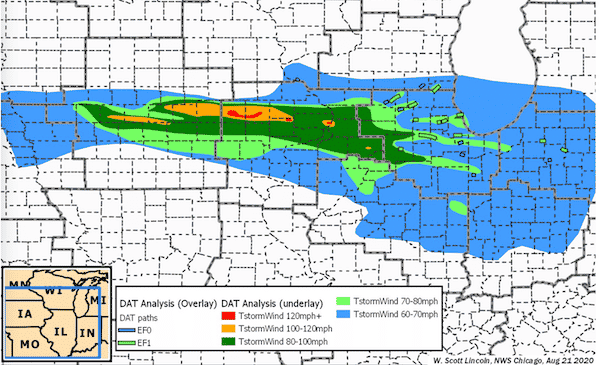 In the above scenario, the city of Cedar Rapids had more than a year to recover, and not only was there extensive damage to structures, the damage to corn and other crops was so severe it was clearly visible from space. There were four fatalities and $11 billion in damage. The estimated peak wind gust was 140 mph, equivalent to an EF-3 tornado. It also spawned 25 tornadoes along its 770-mile path. The forward speed of a derecho can exceed 70 mph.
When local meteorologists warn of a derecho, it is time to use your Survive-A-Storm shelter! Trees may crash on your home, windows could be blown out, and outdoor furniture may become airborne. This, and other damage, makes it too dangerous to continue ordinary activities while the storm is passing.
If you don't yet have a Survive-A-Storm Shelter, you can talk to one of our experts today about your tornado shelter needs, and be sure to be ready for the next big storm, if or when your area is next!
It's our mission to help you prepare. That's why Survive-A-Storm is the industry leader.
The leading manufacturer and distributor of prefabricated steel above ground and below ground tornado shelters, and community safe rooms.