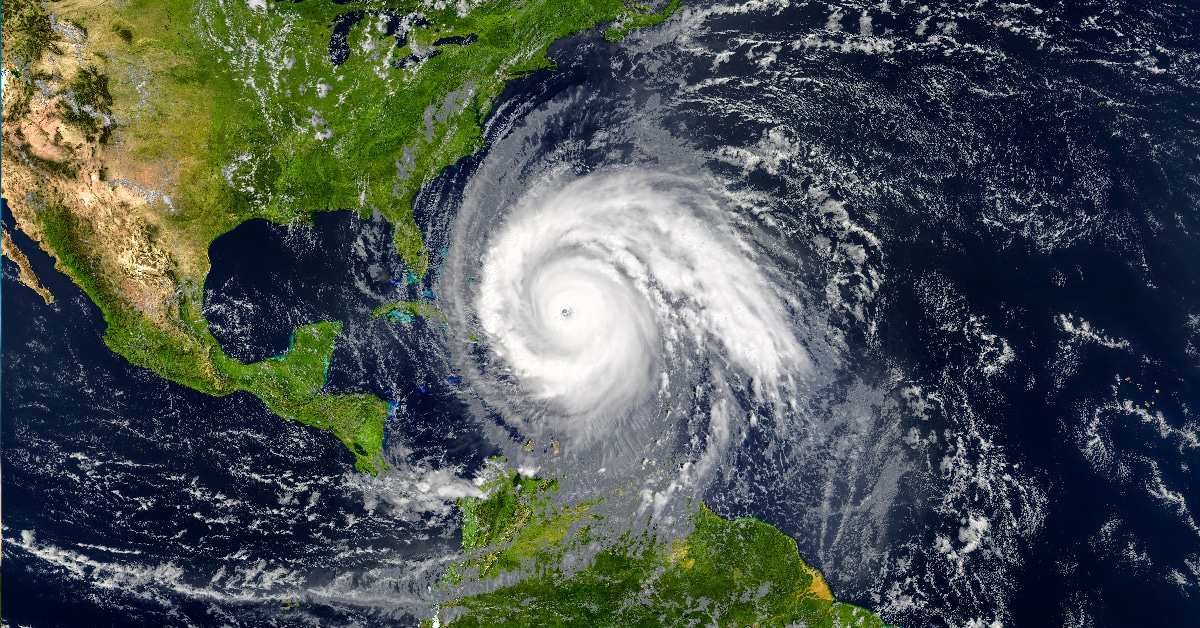 When it comes to hurricanes, meteorologists can generally give impact areas a few days notice of when and where it might hit. I can remember my father preparing our home for Hurricane Allen when we lived in Corpus Christi, Texas. He boarded up the windows and tied down anything we had outside that couldn't fit in the shed, like our grill and picnic table. Meanwhile, my mom was packing our clothes because we were heading north for a few days until Hurricane Allen went away.
We went to Austin, Texas which was only inland about 3 hours away, but my parents knew that was safer than trying to ride out the storm in our home. One thing they must not have considered, however, was the possibility of tornadoes that could spawn from the hurricane. According to one report, "The hurricane brought a 12-foot storm surge to coastal Texas, with sustained winds estimated at 125 mph, and over 20 inches of rain to the area. Since this portion of Texas and Mexico were sparsely occupied, casualties were low, with only six deaths reported in Texas. However, Allen caused nearly US$300 million in damage at landfall, nearly a third of that as a result of a hurricane-spawned tornado in Austin" (submitted by NOAA).
We went to Austin to be SAFE!
I remember sitting inside the small hotel room with my newborn baby brother, and my other siblings and my parents and my grandmother. We were all together, riding out the storm, praying we were going to be safe. There was no storm shelter, and nowhere else to go in that moment. Thinking back, it would have been such a tragedy to have escaped the hurricane only to be wiped out by a tornado in the place we ran to for safety.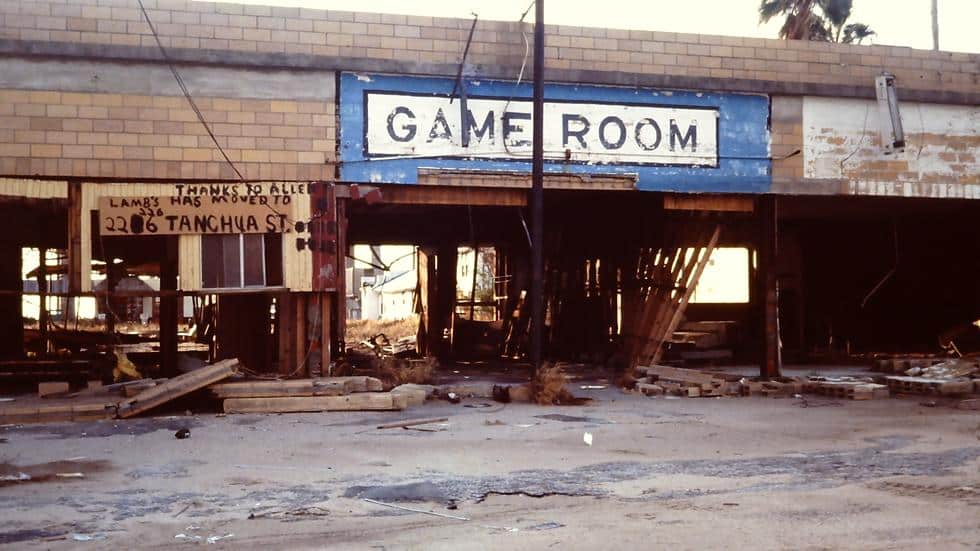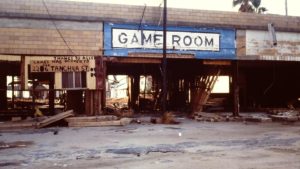 Hurricanes may be stronger, but when it comes to lives, tornadoes can be more dangerous.
We have learned quite a bit about weather in the way of hurricanes and tornadoes since 1980. First, we know that with a hurricane, there is ample warning to get to a safe place ,to head inland, to avoid impact. We have also come to the understanding that tornadoes can very much be a side effect of a hurricane with little to no warning whatsoever. Even many years later, tornadoes are still the unwanted offspring that form over larger areas of land as the arm bands of the hurricane begin to stretch out over the shores and move further inland.
When we got home a few days later, we could see the water line on our front door which reached a few inches below our doorknob. Fortunately for us, we lived in Navy base housing, so any damage that we suffered was taken care of by Naval Air Station Corpus Christi. We were thankful to have made it through such a major hurricane, and even more thankful to have survived the tornado in Austin. Now, as an adult, I completely understand the need to protect my own family from tornadoes, and wouldn't trust their safety to anyone but Survive-a-Storm Shelters.
Tropical storms can also produce tornadoes, as well as supercell storms. It is always best to be prepared. If you would like to know more information, please feel free to give us a call at 1-888-360-1492.
The leading manufacturer and distributor of prefabricated steel above ground and below ground tornado shelters, and community safe rooms.