Above Ground Storm Shelters: To Bolt or Not to Bolt, That is the Question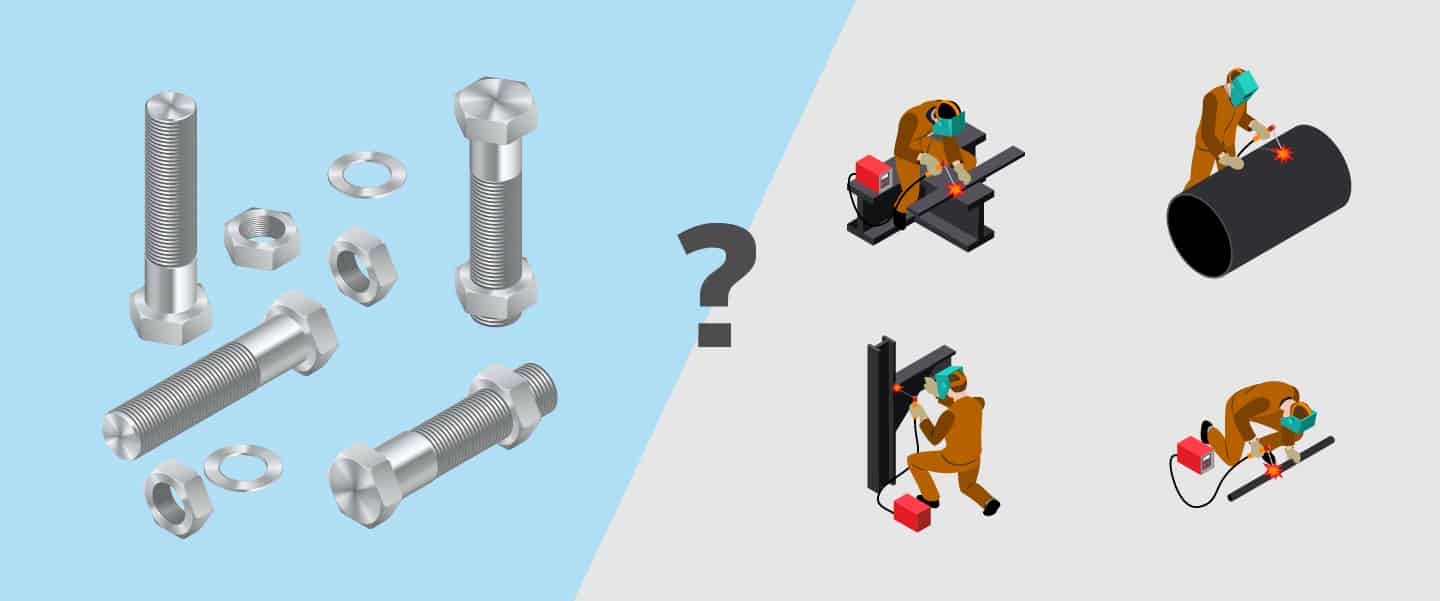 Last Updated: July 28, 2016 Many people are uncertain about whether or not above ground storm shelters are a good choice for their home. And if they do decide on an above ground tornado safe room, should they get one that bolts together, or one that is welded? That seems to be the biggest debate, and one that can be solved according to your needs.
Studies have proven the strength and durability of above ground storm shelters, as well as real live tornadoes!
We recently looked at the various reasons why someone might choose a bolt together unit as opposed to our welded Extreme model, and the main word that popped up was convenience. For some people, especially those who prefer to install their own units, a bolt together storm shelter is the easiest choice. If a customer purchases the bolt together and has it shipped to them, the panels are light enough for a two-person team to put together. The instructions are fairly simple and it makes for a great weekend DIY project.Another reason for choosing our panelized units is the ability to create a shelter just the right size for your needs. The units measure in 2 foot panels, and whether you choose a 4x4, an 8x8, or a 6x4, or any other size, we will build according to your needs.Finally, another great reason to choose a bolt together tornado safe room is for easy installation inside closets, spare bedrooms, or anywhere there is a roof overhead. Just measure your area, or have one of our team members come do it for you, then give us a call and tell us what size you need. It's that simple.No matter if you want us to install or you prefer to do it yourself, you can be sure we have the right sizes to meet your budget and your needs in our above ground storm shelters, bolted or welded, and even our underground storm shelters. Just give us a call today at 888-360-1492 to see which tornado safe room fits you best. Remember, don't delay. Protect your family today!All of our above ground storm shelters are available at many of The Home Depot locations across the nation. Don't forget to check us out!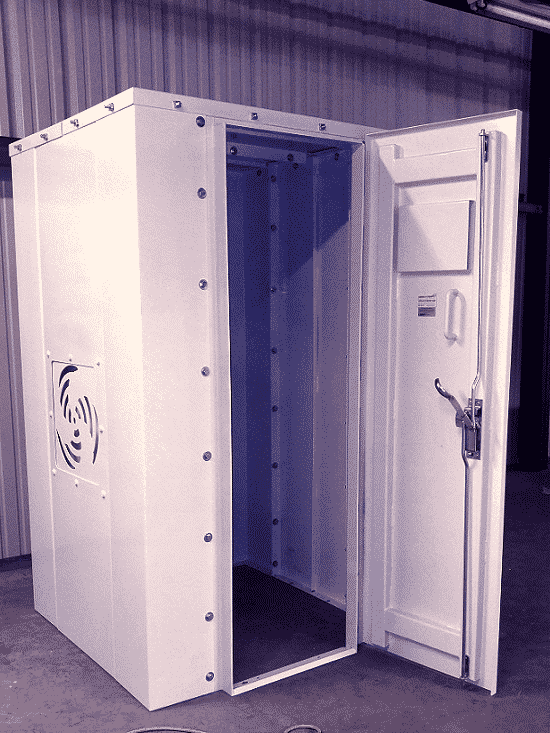 One of our panelized Above Ground Storm Shelters recently installed at a local company.
The leading manufacturer and distributor of prefabricated steel above ground and below ground tornado shelters, and community safe rooms.