Bolt Together Safe Room-More Flexible
Last Updated: July 28, 2016 Flexibility. Everyone likes flexibility in some things, right? Well, knowing that fact, we found a way to make tornado safe rooms more easily accessible and available to fit all of our customers' needs. Our bolt together safe room comes in a variety of sizes and is easy to install for the DIY experts. They come in two foot panels and can easily be installed inside a closet, or under a sheltered area such as a garage or carport. And we have mastered the art of bolt together storm shelters. So much in fact, that our various sizes can be found and ordered online at the homedepot.com website. Once your shelter arrives, a two man team can easily piece the shelter together following a simple set of instructions. And since the unit comes in panels, they are easier to maneuver and place where you want them. Whether it is a difficult space to get to or a closet with just the right measurements, installation is a breeze.
Where should I place my Bolt Together Safe Room?
Well for one, outside under the stars is not a good start! If it rains, the panel units are not equipped to stop the rain from coming inside. So, begin by deciding why you are choosing a bolt together unit, and then look for safe places one could easily be installed. It can be a closet, a basement, a garage, or anywhere there is a roof or awning. And a cement foundation to bolt the unit into. The cement foundation is not an option, but a requirement!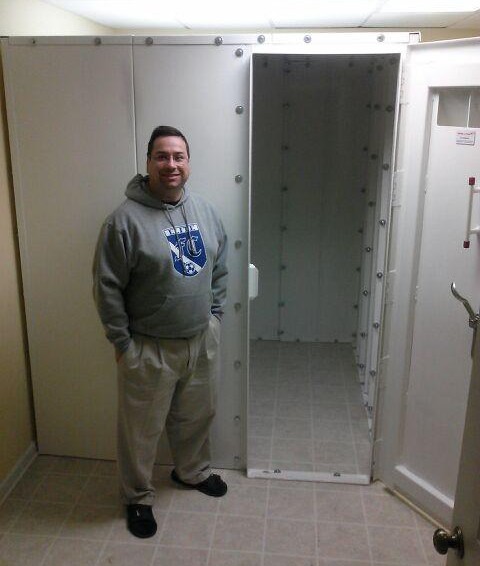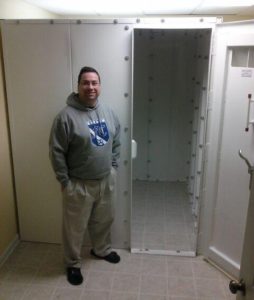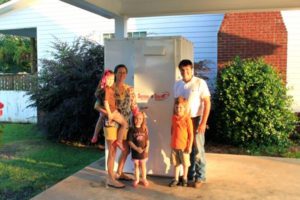 No matter where you decide to place your bolt together safe room, the flexibility that comes with owning one is surpassed by the peace of mind. Having a safe place to go when a tornado is on the loose is priceless. We want to be your storm shelter provider, whether you choose a bolt-together, welded, above or underground unit. Our shelters can meet your needs. Find out what your options are today by calling 888-360-1492 and speak with one of our many tornado shelter experts. And with storm shelter loans and other financing options available, choosing the safe room you want is as simple as a phone call.
The leading manufacturer and distributor of prefabricated steel above ground and below ground tornado shelters, and community safe rooms.