The History of Storm Chasing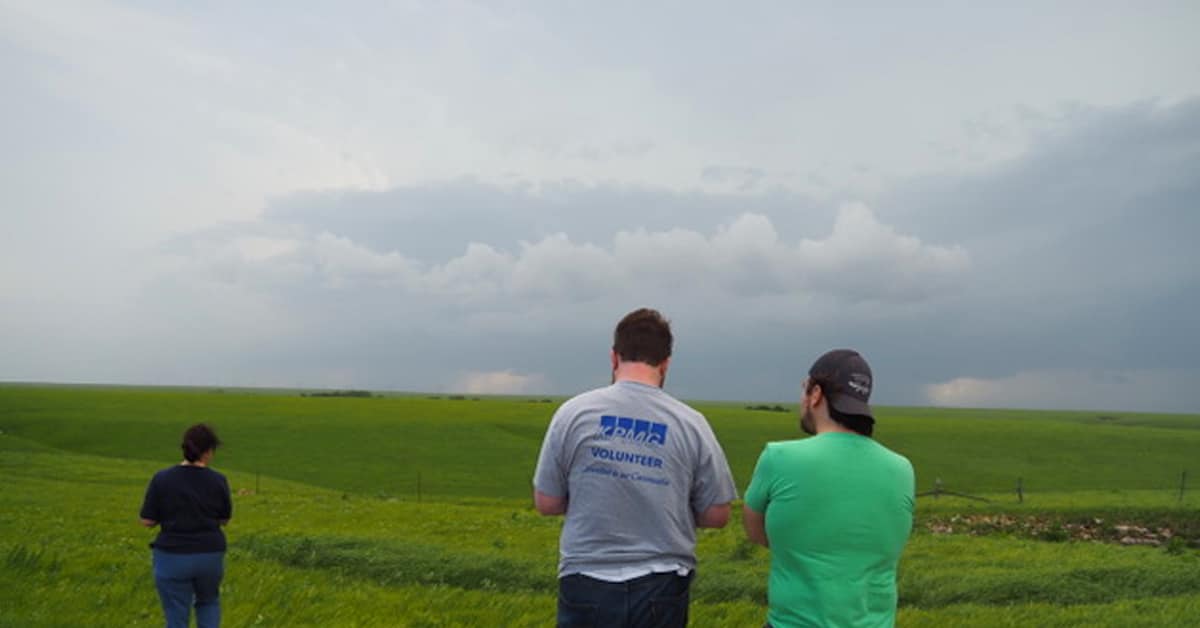 Did you know? The year 2022 is the 50th anniversary of storm chasing.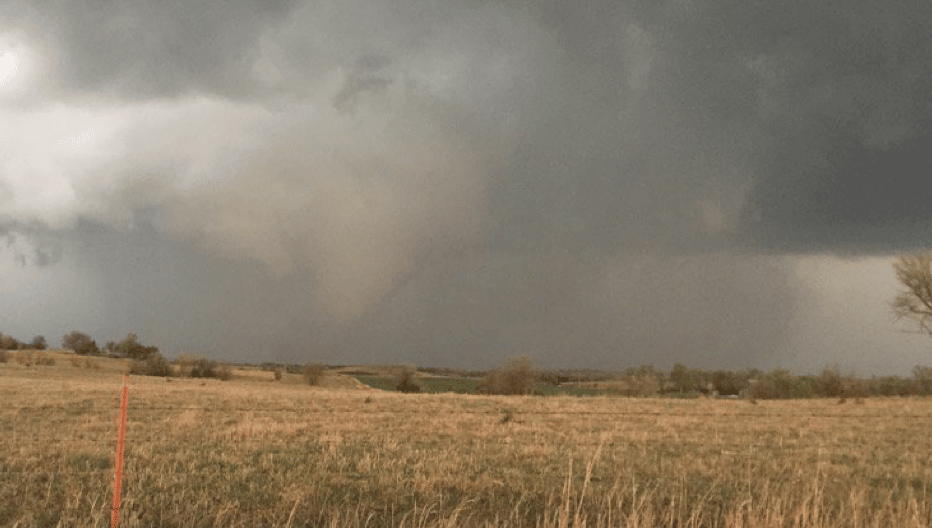 In the spring of 1972, two meteorologists from the National Severe Storms Laboratory and Notre Dame University came to the student chapter of the American Meteorological Society at the University of Oklahoma. At the time, I was a meteorology student. They requested that we intercept storms to assist them with their research. They had installed two new Doppler radars-the type of radar that can measure the winds inside of storms. However, unless there was someone to observe what was occurring on the ground, it was uncertain how valuable they might or might not be.
We students were cheap labor as they didn't even offer us gas money. But, we did it because we loved weather, and this was our chance to get out and learn about atmospheric processes firsthand. Today, universities across the USA bring their students to the Midwest and Great Plains to see these amazing storms.
At first, we were really bad at finding storms. The number of times we went out hoping to find storms but saw only blue skies were legendary. And, even when we saw storms, they often were not severe or tornado-producing.
But, with some skill and a lot of luck, two student chase teams intercepted the Union City, Oklahoma Tornado of May 1973, one close-up and the other farther away (which was perfect). The F-4 intensity tornado (in the upper 1.5%) was also within the range of both radars. Between the chase teams and the radars, we learned more about tornadoes from this single storm than any other in history. Much of what we learned from the Union City storm is still in use today.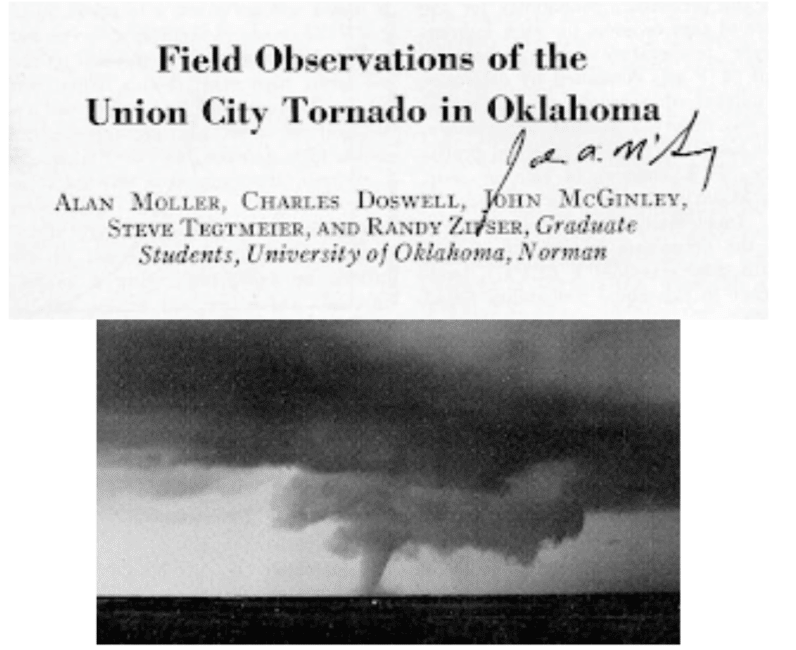 The following month, on June 4, my then-fiancé and I chased a thunderstorm near Chickasha, Oklahoma, which produced very large hail and almost no rain while it was clearly rotating. This storm was one of, if not the first, documented "low precipitation supercell." (Pictured below.)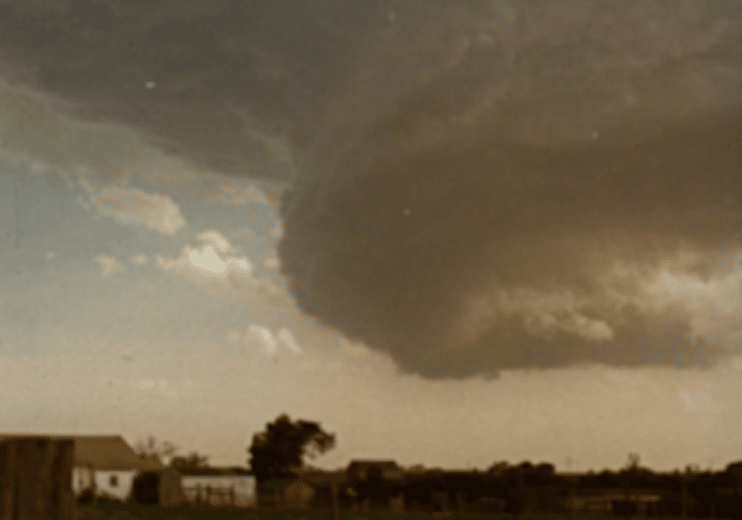 Storm chasing played an important role in developing our knowledge about meteorology and thunderstorms. We've now even had chasers launch research rockets into tornadoes and measured winds as they moved over an armored chase vehicle.
When we began chasing, none of us would have imagined a storm tourism industry would develop, yet every spring, vans full of people, like the one pictured below, from all over the world roam the Great Plains looking for storms.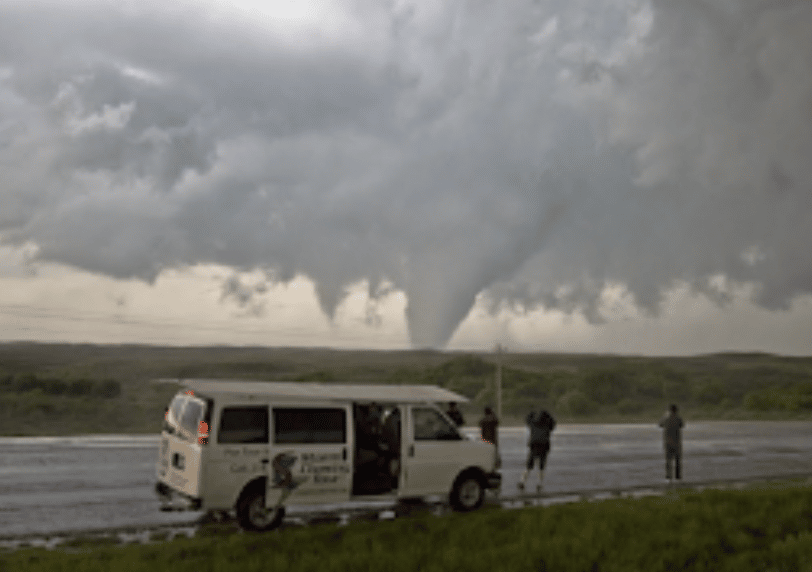 In 1996, the movie Twister exceeded all expectations at the box office. Currently, there is a movie in post-production called Supercell. The rumors are that it will be out in time for Christmas. While I'm certain we can count on scientific exaggerations in Supercell, it may be good entertainment. If you cannot wait until then, there is always Reed Timmer's channel on YouTube:
The next time the sirens go off, or the local television interrupts programming for a tornado warning, it is likely that some of the science behind that warning was derived from the storm chase program that began in 1972.
Unless you've had specific training for storm chasing, the best thing you can do is heed the warnings and seek shelter when your area is in imminent danger.
The leading manufacturer and distributor of prefabricated steel above ground and below ground tornado shelters, and community safe rooms.