Survive-A-Storm Partnering with YouTube Weather Analyst, Ryan Hall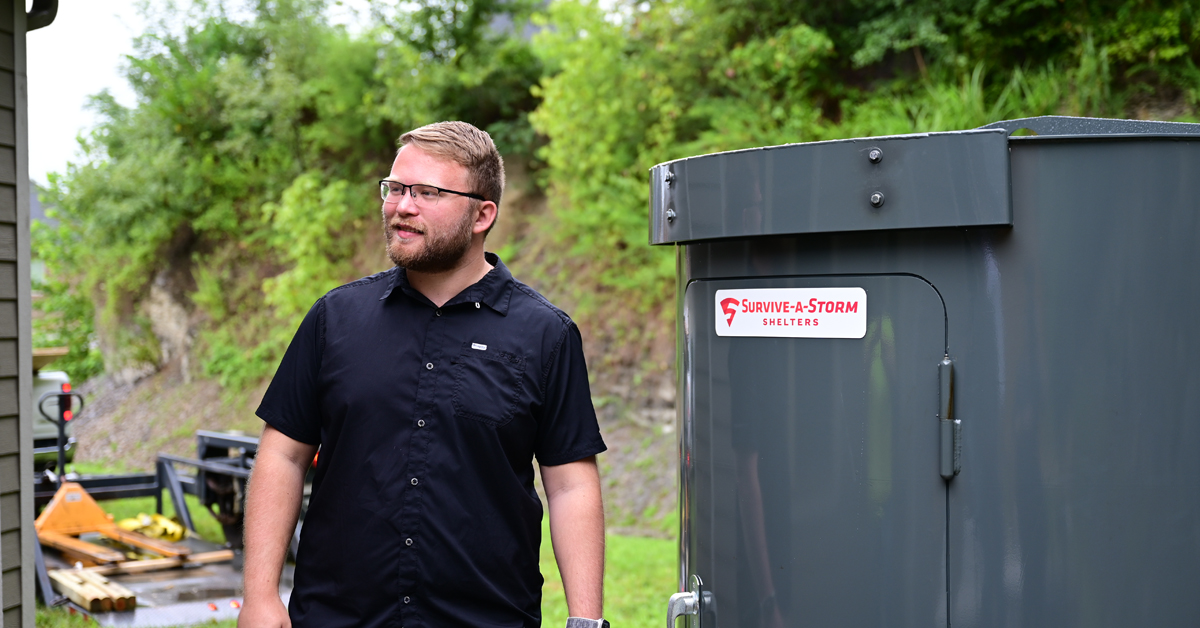 When you live in Tornado Alley or Dixie Alley, you soon learn that the skies can be brutal, with fierce winds that can spiral into dangerous tornadoes. Against this backdrop, Ryan Hall found his purpose, and on YouTube, he found his audience as a tornado expert and severe weather expert. Now, in collaboration with Survive-A-Storm, he's bridging the gap between weather commentary and real-world safety solutions.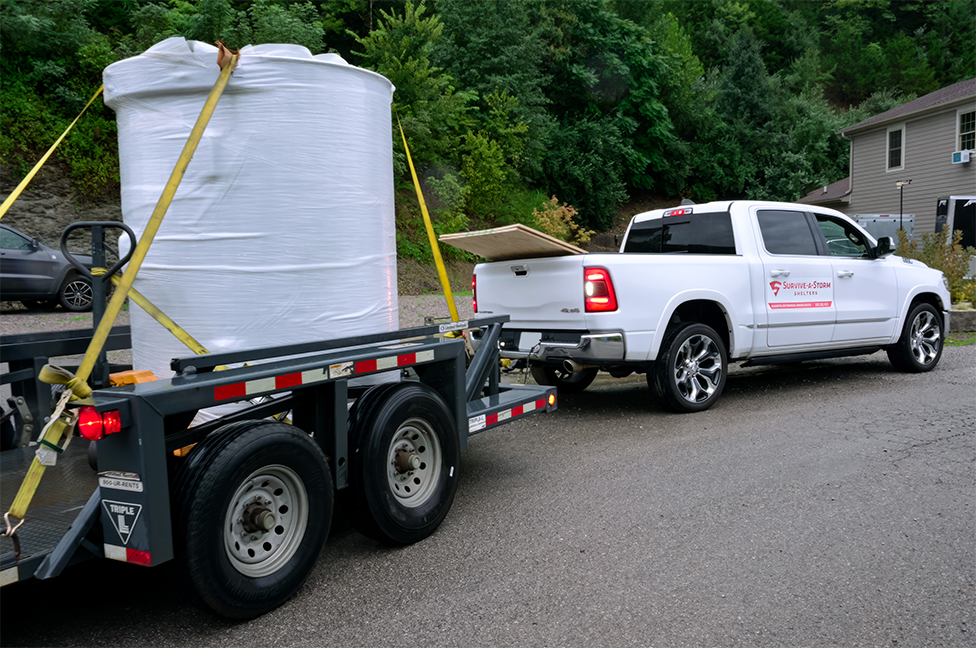 At Survive-A-Storm, we're excited to announce a strategic partnership with Ryan Hall. Ryan is best known for his YouTube weather channel, Ryan Hall, Y'all, filled with weather commentary and exciting live coverage of both short-term and long-term weather events.
This collaboration emphasizes the importance of tornado preparedness and the invaluable role of reliable tornado shelters in saving lives. Ryan's dedication to keeping his audience informed aligns with Survive-A-Storm's mission of providing tornado shelters for those in tornado danger zones. "I'm in front of millions of people every year, talking to people who are in the path of damaging tornadoes, so I've been looking for a company for a long time to work with to try and get storm shelters out there. I've found that company in Survive-A-Storm," said Ryan in a recent video about the partnership.
Ryan first took an interest in weather videos at just 14, making amateur videos to post online, and creating his YouTube channel in 2012. He later attended college to seek a broadcast meteorology degree, while working for a television station. However, in 2021, after some exciting live stream storm chasing sessions garnered a following, he found that he could use his platform to inform and alert viewers about the live locations and show the direct impact of storms. At the same time, he talks about safety measures and actions for his viewers to follow. Since his first live weather videos in 2021, he's become a recognizable personality in the online weather community. With his energetic and passionate presentation style, he's amassed some 1.6 million subscribers on his "Ryan Hall, Y'all" YouTube channel and another 590,000 on his secondary channel, "Ryan Hall, Y'all XTRA."
As one of the nation's leading producers of tornado shelters we were looking for a way to reach a dynamic audience about their tornado shelters and to do it in a way that aligns with today's changing world of social media. "Ryan is an authoritative voice in the weather community, and with this partnership, we hope to raise awareness about the significance of being prepared and the life-saving benefits of our tornado shelters," said Mike Kastens, Brand Manager.
At Survive-A-Storm, we believe everyone deserves the peace of mind that comes with knowing they have reliable protection against tornadoes. We're happy to have found a partner who aligns with that value.
Don't leave safety to chance. Discover how Survive-A-Storm's tornado shelters can provide that crucial line of defense for you and your loved ones.
Next Steps:
The leading manufacturer and distributor of prefabricated steel above ground and below ground tornado shelters, and community safe rooms.