Weather Is Unpredictable, Be Prepared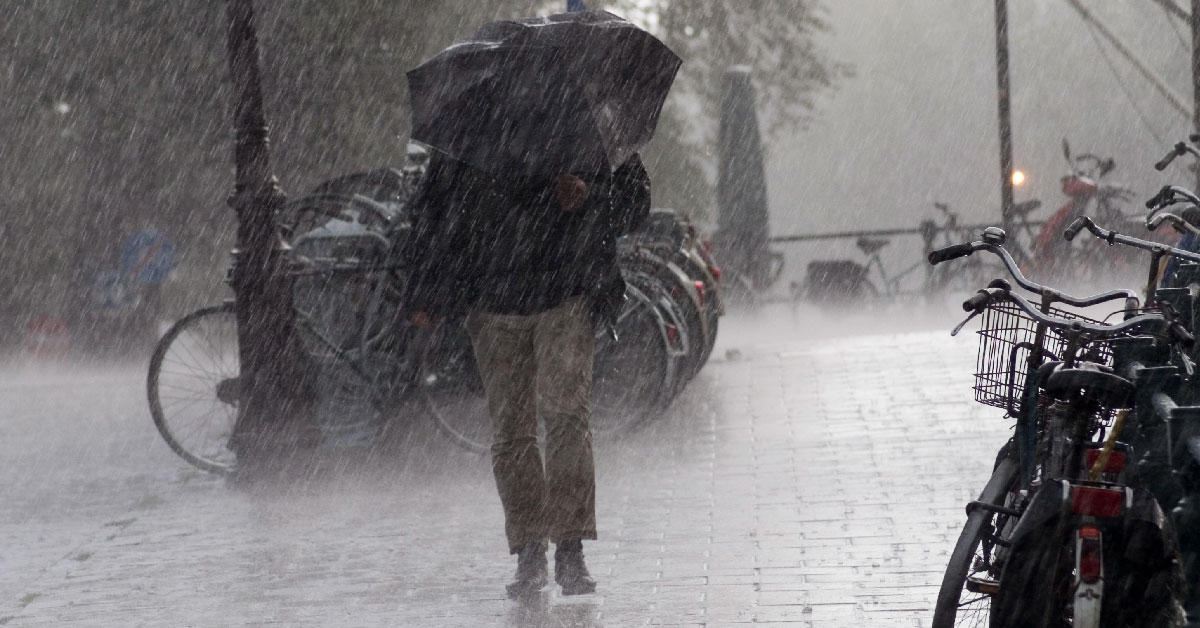 Last Updated:

July 28, 2016

Flooding in Texas. A surge of May tornadoes in Oklahoma. What's going on with the weather? Well, it's weather. And by definition, that means weather is unpredictable!
The cost of flooding in Texas
That also means it can cause some strange situations. In Texas, northeast of Houston, authorities were trying to rescue about 500 stranded cattle after flooding stranded them by turning their pasture into an island. Today, volunteers herded them to safety. Stories like these are not surprising. Last month, enough rain fell on flood-ravaged Texas to cover the entire state with 8 inches of water, meteorologists say. EIGHT inches of water in the dry state of Texas! Weather is unpredictable!And the state just can't take any more. The flooding has already cost Texas at least $27 million in infrastructure damage.Luckily, the sun is expected to return to the Lone Star State this week, allowing surging rivers to recede.
Above the tornado average in Oklahoma
Although tornado season started off more slowly than average in Oklahoma, recent storms have pushed the state over its average. But what is average? We already know that weather is unpredictable!During an average year, Oklahoma sees about 55 tornadoes, but this year the preliminary count is already up to 61. Eight of those came before May; 53 roared through during May, with the strongest was rated an EF-3.Typically, the tornado season drops off dramatically as we head into June, as the spring jet stream lifts north. However, tornadoes may still be possible.
The cause and the response
Recent sever weather was caused by an El Niño pattern that has split the jet stream in two. The Red Cross is responding to victims of storms and flooding in both states, as governors of the two states declared disasters in more than 80 counties.Oklahoma Governor Mary Fallin said damage assessment teams were working across Oklahoma to help the state prepare disaster declaration requests and as of June 1, had requested public assistance from FEMA in 16 counties.
How can you respond? Get ready with a storm shelter
How can you respond? Two words: Be prepared. Get ready for tornado season by downloading helpful apps and be sure to keep your tornado warning toolbox stocked. Then head for your tornado shelter.Don't have one, you say? Not a problem.Call Survive-a-Storm Shelters at 1-888-360-1492 and talk to one of our experts about installing a FEMA-approved above ground or below ground shelter that will keep your family safe in a storm. Survive-a-Storm Shelters offers near absolute protection with our full line of above and below ground shelters. All of our FEMA-compliant Survive-a-Storm Shelters have been tried and tested and are able to withstand winds and debris from any EF5 tornado.And with affordable pricing and the many financing options we have made available to our customers, nearly anyone can afford one. You can find our products inside many of The Home Depot stores in states like Texas, Oklahoma, Arkansas, and Missouri. They even sell our units on their website at www.homedepot.com.So come check us out on the web at www.survive-a-storm.com or call 1-888-360-1492.
The leading manufacturer and distributor of prefabricated steel above ground and below ground tornado shelters, and community safe rooms.