Be Prepared, Not Complacent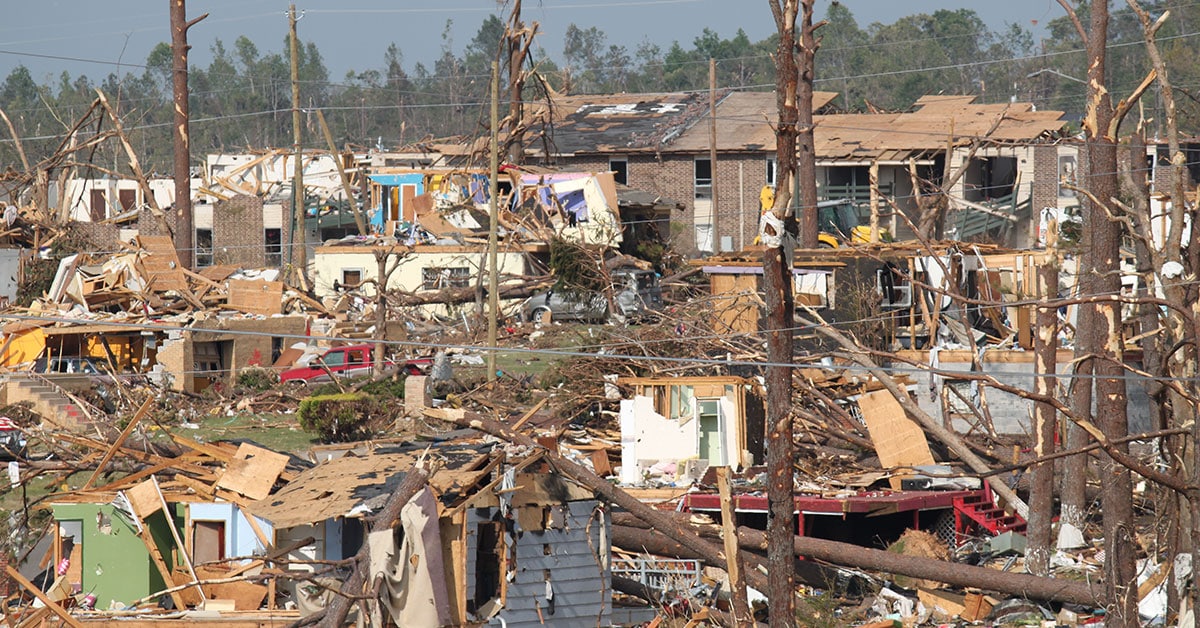 It's true that we all talk about the weather, although none of us can do anything to control it. But as the spring tornado season approaches, we can at least be prepared, rather than complacent. Complacency is just what weather pros in Kansas fear. With Kansas City and Wichita experiencing no tornadoes last year -- as well as not a single tornado watch -- officials are concerned that residents might be too relaxed about the upcoming storm season.That is only natural, according to Chance Hayes, warning coordination meteorologist with the National Weather Service in Wichita.
"It's human nature," he said. "Many of us have a tendency to become complacent when we're not faced with it on a day-to-day basis. Or we develop the 'it won't happen to me' syndrome."
The Sunflower State is observing Severe Weather Awareness Week through March 6, and officials recommend that residents be prepared for it, rather than being lulled into a false sense of security.
The numbers tell the story. Although Kansas only had 40 tornadoes last year, it has averaged 100 tornadoes a year during the past 10 years and 80 tornadoes a year over the past 30 years. The state is second only to Texas in the number of severe weather events.And even though 2014 was a mild tornado year in Kansas, the tornadoes it did experience resulted in serious damage. A 13-minute EF3 tornado on June 3 in Nemaha County, resulted in two injuries and produced the widest damage path estimated at 1,000 yards. An EF2 in Cherokee County on April 27 left $10 million in damage and 25 injuries in its wake.AccuWeather vice president Mike Smith said he sees troubling similarities between this winter and the winter of 2011 that produced the deadliest tornado in more than 50 years in Jopin, Mo., along with a huge outbreak of storms in the Deep South in April of that year. When cold air finally gives way, he said, it sets up a lot of potential energy to feed storms.So don't be complacent. Be prepared. Survive-a-Storm Shelters offers near absolute protection with our full line of above and below ground shelters, and with affordable pricing and the many financing options we have made available to our customers, nearly anyone can afford one.You can find our products inside many of The Home Depot stores in states like Texas, Oklahoma, Arkansas, and Missouri. They even sell our units on their website at www.homedepot.com. So come check us out on the web at
www.survive-a-storm.com
or call 888-360-1492. We can help you separate myth from fact when it comes to protecting your loved ones.
The leading manufacturer and distributor of prefabricated steel above ground and below ground tornado shelters, and community safe rooms.