How A Storm Shelter Can Save Your Life: Two Stories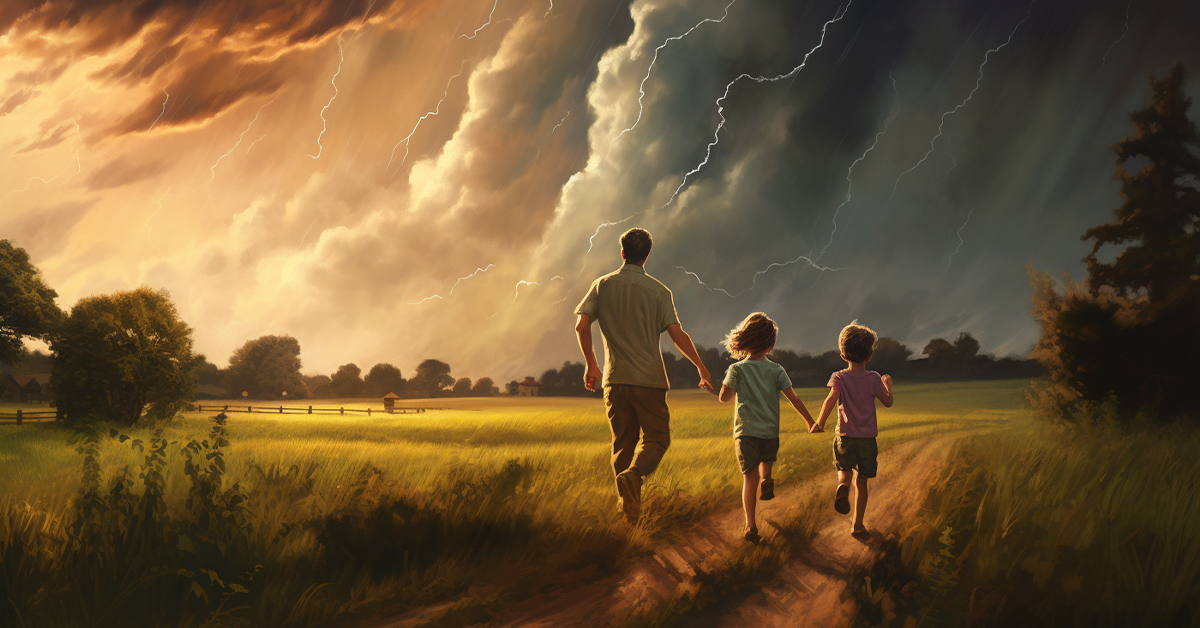 Last Updated: July 18, 2023 When it's tornado season, the importance of storm safety is top-of-mind. You know a tornado storm shelter can make the difference between life and death if a tornado touches down. If you haven't gotten around to purchasing one yet, the experiences of these Oklahomans might give you the motivation you need.
Sheltered below-ground with no time to spare
Don and Dusti Wilcox of Latimer County, Okla., were out in their yard watching a storm roll in when they spotted a funnel cloud just behind their house. They moved into action. They headed for their underground storm shelter and made it to safety with no time to spare. "We just barely got in," Don said.
Dusti said the experience scared her, but she was okay until she viewed the storm's aftermath. The destruction brought her to tears. When they walked out of their shelter, they saw that two of their buildings were destroyed and most of their trees were shredded by the EF1 tornado. They felt lucky to be alive.
"Best money we ever spent," Dusti told News on 6 reporter Tess Maune. "It'll save your life. It really will," Don agreed. The couple had the storm shelter installed last summer.
Three-hour-old storm shelter called into action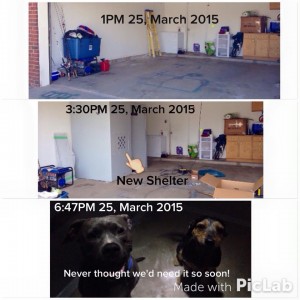 Moore resident Melanie Ross Douvillier's Survive-A-Storm Shelter was only three hours old when she rode out an EF2 tornado inside it, along with her two dogs. When they exited, Melanie found trees in her neighborhood split in half and roofs blown off nearby buildings. "It was ironic because I told the installers, 'We're supposed to get some weather tonight, so let's hope I don't need it,'" she said. "We laughed about it."
By the day after the storm, Melanie's overwhelming feeling was gratitude — that she had been "lucky" enough to have a life-saving storm shelter in place. "It was extremely scary, but I felt blessed," Douvillier said. "I felt like an angel was watching over me. What are the chances of us having a shelter installed and within three hours I'm in it?"
Planning is your best storm shelter strategy for tornados
Don't let luck be the deciding factor in your survival. Create your luck by installing a Survive-A-Storm FEMA-compliant steel storm shelter. Survive-A-Storm Shelters are the highest quality, most reliable residential storm shelters sold in America. We offer near-absolute protection with our full line of above and below-ground shelters. Our FEMA-compliant shelters have been tried and tested and are able to withstand winds and debris from any EF5 tornado. They are distributed through The Home Depot, as well as through a nationwide network of independent dealers. And with affordable pricing and the many financing options we have made available to our customers, nearly anyone can afford one.
To own your own storm shelter, contact us today
Take a look at our customer testimonials and find out how pleased you will be to have a Survive-A-Storm shelter installed for your family. Then call Survive-A-Storm Shelters at 888-360-1492 and talk to one of our experts. Or, check out our tornado shelters online. Be proactive about creating good luck by installing a FEMA-compliant steel storm shelter that provides near-absolute safety in a storm.
The leading manufacturer and distributor of prefabricated steel above ground and below ground tornado shelters, and community safe rooms.