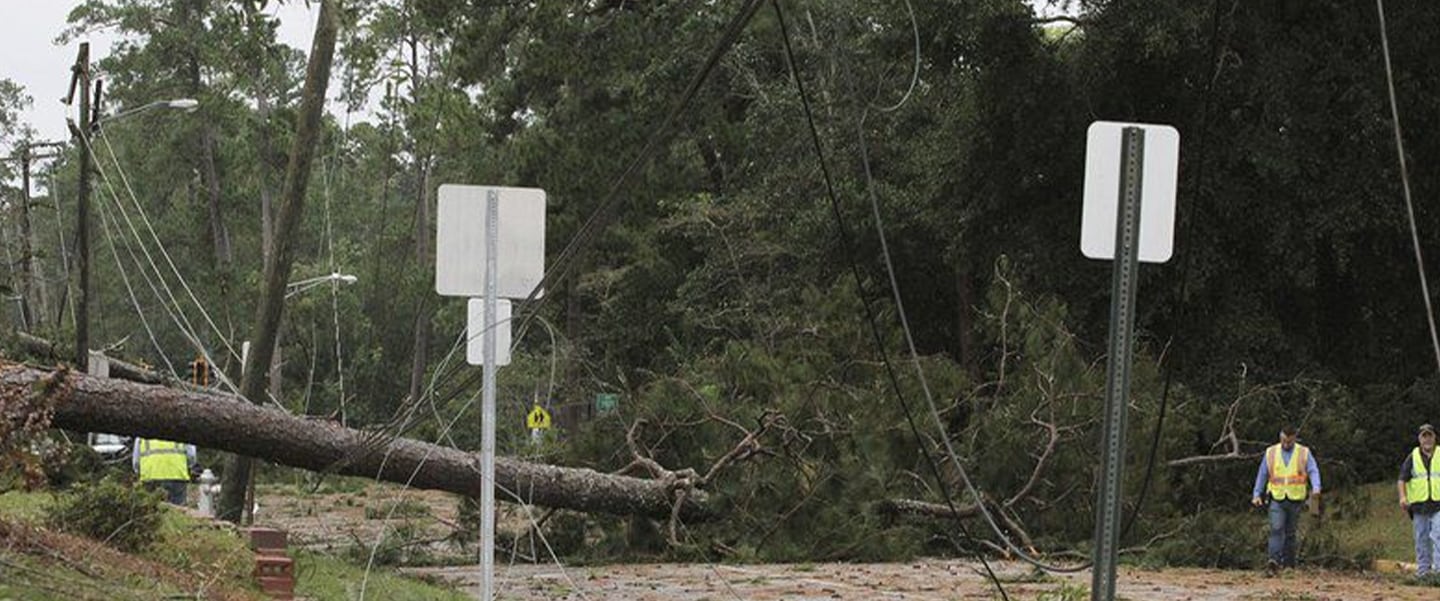 Driving through our small town of Thomasville and seeing the destruction that Hurricane Michael caused, my heart is heavy. I think about Panama City, Tyndall Air Force Base, and what used to be Mexico Beach, and I wonder how so many displaced people are just supposed to pick back up and start all over. Where will they go? How can you start over from nothing? Sure, they are thankful to be alive, but now they are presented with no home, no job, no vehicle, no food, no shelter from the elements, no way to feed their children, much less their pets. Their situation is one of devastation and chaos. Texans and Oklahomans, and anyone else living in a place where tornadoes have caused similar ruin can definitely relate to those displaced from the damage that Hurricane Michael and its many spawned tornadoes produced.
Hurricane season brings with it wind damage and the added stress of tornadoes.
Even though we are not in what is known as our regular tornado season, we are headed into the fall tornado season. Every year, in the months of November and December, fall tornado season catches more people off-guard than those in the early spring months. This happens mostly because so many people are unaware that fall tornado season actually exists. In fact, even though we have what is called 'tornado seasons', the truth is, tornadoes can actually happen wherever and whenever. What's worse is that while hurricanes are tracked over a period of several days, giving people the opportunity to find a safe place to go, tornadoes are not nearly as accommodating. In Thomasville, there were numerous tornadoes that were spawned from Hurricane Michael, adding to the chaos and damage.
As we head into November and the Fall Tornado Season, we are reminded why we do what we do.
Survive-a-Storm Shelters is the leader in tornado shelters. We have saved hundreds of lives across the nation over the years, and the "peace of mind that comes with owning one of our shelters is priceless" in the words of so many of our customers.
If you would like more information as to how you can protect your loved ones from the next tornado, give us a call today at 888-360-1492 or check out our shelters in more than 150 Home Depot stores across tornado alley. We look forward to hearing from you!
The leading manufacturer and distributor of prefabricated steel above ground and below ground tornado shelters, and community safe rooms.