Above or Below Ground—What Works Best for Me?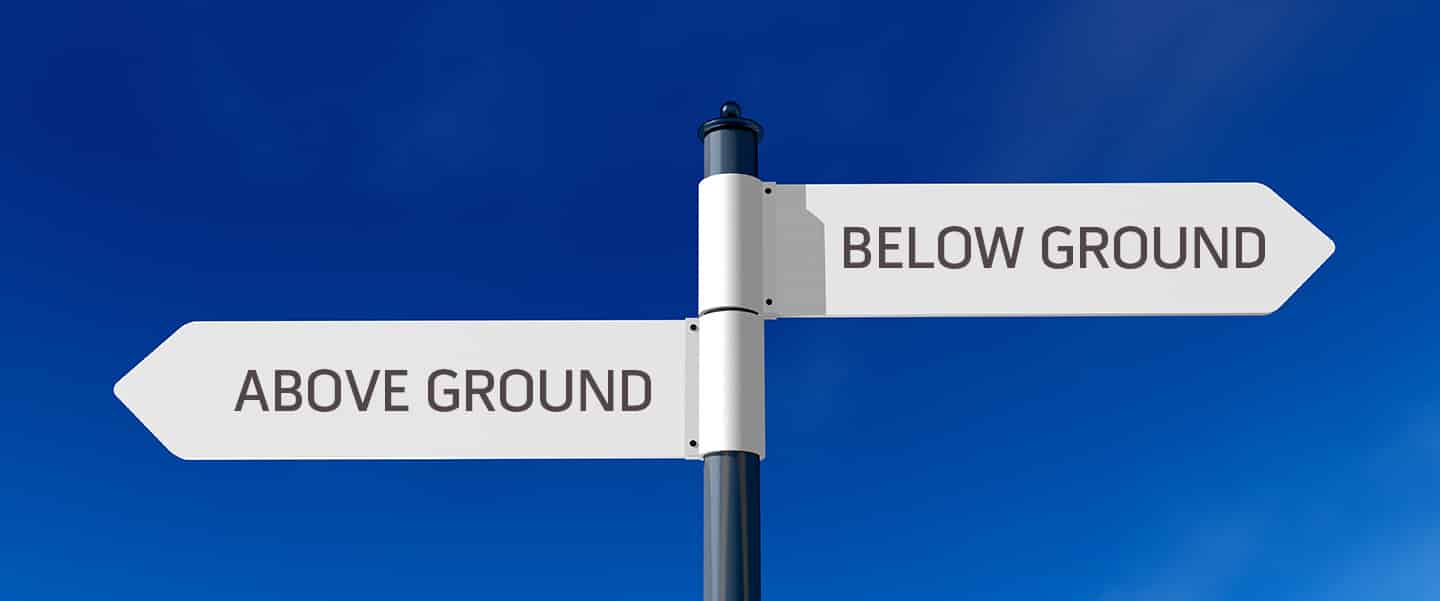 We get this question all the time—what are the pros and cons of each? Let's take a look:
Below Ground Shelters: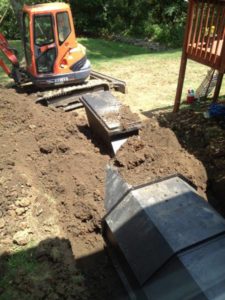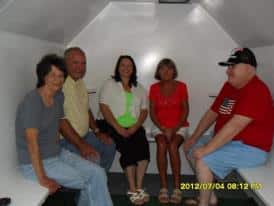 Pros:
You are underground, so the chances of a tornado getting to you are nearly impossible.
It doesn't take up any of your "living space"
Cons:
Rain might seep in while you are hiding inside.
Not ADA compliant
Bugs and other creepy crawlies might be lurking inside.
Cannot be installed easily or safely everywhere, depending on groundwater table, and in some cases, rocky soil might complicate things
If debris from the tornado lands on the entrance/exit, it might be difficult for first responders to hear calls for help, find you, or even know you could be underneath the ground, depending on the damage to the area.
It is difficult for the elderly and/or handicapped to get into a shelter where ladders or stairs are used to get inside.
Many times, pets refuse to go into a below ground shelter willingly. Chasing an already scared pet down to help save their life might waste valuable seconds in saving the lives of yourself and your family.
Above Ground Shelters: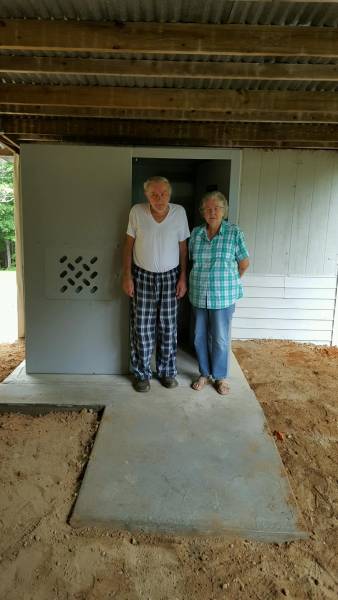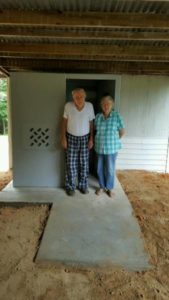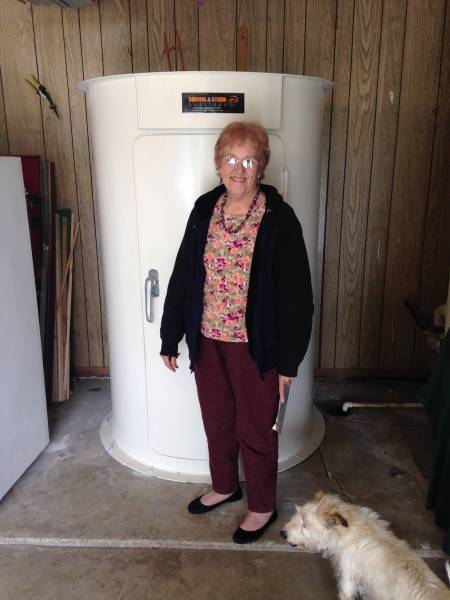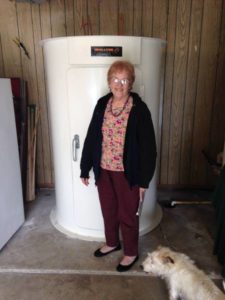 Pros:
Convenient, easy access for the handicapped, the elderly, small children, and even pets.
Most are built ADA compliant for wheelchairs.
Above ground shelters won't fill up with water when it rains.
Above ground storm shelters are easier to locate when looking for people who may still be inside of their shelter.
Shelters can be placed inside of the garage or home, so you never have to weather the storm to get to safety.
Cons:
If the storm shelter is not FEMA compliant and debris impact tested, not built according to ICC-500 Code, and not properly anchored to a solid, cement slab, there is a possibility of the shelter not performing under any tornado conditions.
Depending on your personal fears, what you feel comfortable with, and your own situation and location, choose the storm shelter that best suits your needs. Survive-a-Storm Shelters do provide near-absolute protection, in both above and below ground shelters. Keep in mind, however, that above ground shelters will give everyone you love the easiest access to safety for when a tornado threatens your home, and with peace of mind.
The leading manufacturer and distributor of prefabricated steel above ground and below ground tornado shelters, and community safe rooms.