>
>
Louisville Manufactured Housing Show
Louisville Manufactured Housing Show
Survive-a-Storm Shelters will be taking Louisville by storm the end of January.
We've just confirmed our attendance at the Louisville Manufactured Housing Show, a trade show where manufactured home builders can show off their latest models.  This show is not open to the public, it's open to dealers, other manufacturers, developers, and park owners.Occupants of manufactured homes are most vulnerable to tornadoes and other violent wind storms, as these structures rarely have basements and are generally not as substantial as site built structures.  In fact, a number of states have been considering requirements that manufactured home communities and mobile home parks provide storm sheltering or community safe room options to their residents.  Of course, we think that this is a splendid idea.Survive-a-Storm Shelters manufactures a range of above ground FEMA 361 compliant community safe rooms for just this purpose.  We understand the risk that tornadoes pose–particularly in those areas of the country where mobile home communities are most prevalent.  Survive-a-Storm Shelters provide near absolute protection against these tornadoes and other violent wind storms.Survive-a-Storm Shelters will be unveiling a new program at the Manufactured Housing Show that will assist mobile home parks, modular home communities, and homeowner associations/condominium owner associations to pitch their residents on purchasing community safe rooms as protection against the risk of these storms.  As an example, a community with 200 units (homes) could circulate a petition asking residents if they would be willing to pay a nominal assessment of $10 or $20 per month for two or three years to amortize the cost of a community safe room.  Of course, this structure could also be used for a variety of other purposes as well–such as a meeting room, game room, etc.  Survive-a-Storm Shelters will then reach out to local, state, and federal government agencies as well as to local financial institutions to identify potential sources of low interest financing for such structures.  Of course, in many cases, the ownership or the homeowners association may simply decide to make the purchase and then recover some or all of the cost from residents through temporary assessments or increases in lot fees or dues.We certainly think that the peace of mind provided by such a small investment is worth every penny of the price, and we expect that we will receive a similar response at the 2013 Louisville Manufactured Housing Show.Show opens to Attendees on January 23, 2013.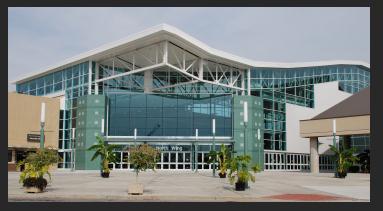 | | |
| --- | --- |
| Wednesday | 9am to 5pm |
| Thursday | 9am to 5pm |
| Friday | 9am to 12 noon |
and closes on January 25th.